New Hampshire Healthcare Exchange: Getting Ready for ObamaCare
May 16, 2013
By Katie Banks+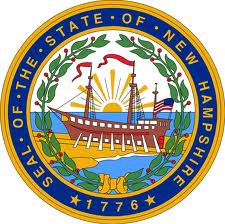 The Patient Protection and Affordable Care Act, AKA ObamaCare or Healthcare Exchange, begins on January 1, 2014. What does this mean for the people of New Hampshire? Below is a list to help you get ready for the deadline.
Healthcare Exchange NH
• All 1.3 Mil residents of New Hampshire must purchase federally approved health insurance, unless otherwise exempt, during the initial enrollment period or you will charged a penalty. One exemption is if essential coverage would cost more than 8% of your income. To learn more about ObamaCare penalties for the uninsured and to find out if you qualify as exempt, please read the article Affordable Care Act: Penalties for the Uninsured.
• All residents of New Hampshire are eligible for health insurance coverage, regardless if you have a preexisting condition. To learn more about this, read the article ObamaCare: Guaranteed Issuance for Everyone.
• The initial open enrollment period is October 1, 2013 and ending March 31, 2014. The open enrollment period for 2015 and beyond will be a 3 month period. Contact 800-930-7956 extension 0 for assistance signing up.
• Federal subsidies are available for thousands in state of New Hampshire. To find out if you qualify for a federal subsidy and to learn more, read the article Health Care Exchange Subsidies: Do You Qualify?
Further Questions
You do not have to go this alone, for any questions about ObamaCare policies and New Hampshire please call 800-930-7956 the number above or contact Medicoverage: New Hampshire.
CT and NH Announce Last Days for New Tonik plans
September 26, 2011
By Katie Banks+
Anthem Blue Cross Blue Shield of Connecticut and New Hampshire have announced that Oct 14th will be the last day new members can join Tonik. This means Tonik will be effective full and anyone hoping to join after October 14th will be out of luck. Those members who have already joined Tonik can keep their plan and no action is required at this time.
The Tonik application page will still be up for new applications until the deadline. We are recommending that all CT and NH applicants submit their application by October 13 as it is unclear at what time on the following day the application will no longer be functioning.
If you have any questions about the above, please contact us at 800.930.7956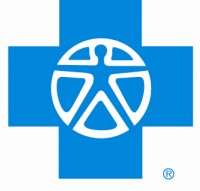 Anthem NH makes Case during negotiations with Exeter Hospital
September 10, 2010
by Sam McDonnell
Anthem Blue Cross of New Hampshire is currently in negotiations with Exeter Hospital. They are trying to come to a new agreement with Exeter Hospital that is more favorable to Anthem. Anthem claims that Exeter is 50% more expensive than similar hospitals in the state:
Please take a look at the reasoning below by Doug J. Wenners (President and General Manager) and let us know what you think!!!! We will keep you updated to the status.
"Several telling examples underscore the high cost of health care delivered at Exeter Hospital.
Exeter is among the most profitable hospitals in the state, with healthy annual operating margins of 9.93% (2007) and 10.32% (2008). According to a report from the New Hampshire Center for Public Policy Studies, titled Driving Health Care Premiums: Cost Shifting in New Hampshire , Exeter Hospital enjoyed the second highest operating margin in the state among non-profit hospitals in 2007.
Cost for common procedures at Exeter Hospital, such as CT Scans, are two times the cost than at peer hospitals like Elliot Hospital or Catholic Medical Center, according to the New Hampshire Department of Insurance website.
The New Hampshire Hospital Score card, a report commissioned by the state's fourth largest public health care purchasers, found that Exeter Hospital was the highest cost hospital in the state.
This increase in medical spending has a direct impact upon premiums. Costs and utilization continue to rise at a rate that far outpaces the increases in median family income, and many New Hampshire businesses are already struggling to provide affordable health care coverage for their employees."
If anyone from Exeter would like to make their case here, we would gladly publish it.
Anthem to remove lifetime maximum limits on all plans
August 21, 2010
By James Wilson Jones
Anthem Blue Cross announced today that it has begun the process to remove lifetime maximum payouts to its health insurance plans. The recent health care reform legislation states that insurance plans can no longer have lifetime and annual dollar limits on "essential health benefits" as soon as September 23, 2010.
Since the U.S. Department of Health and Human Services (HHS) has yet to clarify its definition of "essential health benefits," Anthem Blue Cross has come up with the following list of the services they believe will be affected:
Alcoholism-related services
Ambulance services
Asthma education
Bariatric surgery
Chiropractic manipulation and osteopathic manipulation services
Diabetic supplies
Diagnostic services
Durable medical equipment
Enteral formula and food products
Hearing aids
Home health care
Hospice
Infusion therapy
Kidney disease treatment
Mental health/substance abuse
Ostomy supplies
Outpatient occupational therapy
Outpatient physical therapy
Outpatient speech therapy
Pharmacy
Physician office visit (diagnostic services)
Preventive services
Prosthetic devices/limbs
Skilled nursing services
Prosthetic devices/limbs
Skilled nursing services
Transplant services
Treatment of temporomandibular joint disorder (TMJD or TMJ)

Anthem states that the listed services still may be subject to copays and other cost shares and will be phased in over time. Annual dollar limits of at least $750,000 will be allowed for plan years from September 23, 2010, to September 23, 2011. Annual dollar limits of at least $1.25 million will be allowed for plan years from September 23, 2011, to September 23, 2012.Annual dollar limits of at least $2 million will be allowed for plan years from September 23, 2012, to January 1, 2014. After January 2014 there will be no lifetime limits and annual dollar limits.