An Introduction to Health Insurance for Seniors
Medicare is a Federal health insurance program covering most people age 65 or older. Medicare is, however, not comprehensive.
Medicare pays for less than half of what it costs a typical senior for health care. Medicare will not pay for things like deductibles, coinsurance, physicals, hearing aids, eyeglasses, prescription drugs, or long term care. That is why there is Medicare supplemental health insurance. This type of insurance is sometimes called "senior supplemental insurance" or, more often, "Medigap insurance." As the name suggests, Medigap was designed to fill in the gaps left by Medicare.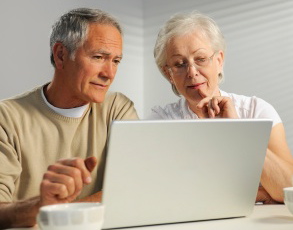 We have written step-by-step guides to help clarify the often complicated landscape of Medicare and Medigap. Those guidelines are provided under the links to the left and are also described below.


STEP 1: Read through our Medicare Vs Medigap page for a clear description of the difference between Medicare and Medigap plans. It really helps to have a solid understanding of how the two are different before you attempt to select a Medigap plan.


STEP 2: Visit our Available Plans page. Here you'll find summary tables showing each of the standardized Medigap plans that are currently available for sale, as well as the new set of plans that will be sold starting June 1st, 2010. As you become familiar with the benefits offered under all those plans, you should seriously consider which are most important to you. This will prepare you for step 3.


STEP 3: Read through our How to Select a Medigap Plan page and our "Getting the Best Price" page. These will allow you to make a smart decision about buying your Medigap plan. Then you will be ready for the final step.


STEP 4: It's time to get some Medigap plan quotes. Simply enter your zip code in the box near the top of the page, then click the "next step" button at the bottom. You can enter your contact information as well, but that info is optional.


If you would prefer to have personalized help at any time, feel free to visit our dedicated site for seniors or contact one of the licensed agents who are ready to assist you.