New Hampshire Healthcare Exchange: Getting Ready for ObamaCare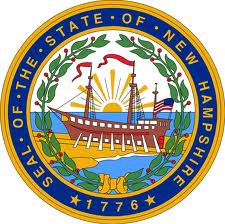 The Patient Protection and Affordable Care Act, AKA ObamaCare or Healthcare Exchange, begins on January 1, 2014. What does this mean for the people of New Hampshire? Below is a list to help you get ready for the deadline.
Healthcare Exchange NH
• All 1.3 Mil residents of New Hampshire must purchase federally approved health insurance, unless otherwise exempt, during the initial enrollment period or you will charged a penalty. One exemption is if essential coverage would cost more than 8% of your income. To learn more about ObamaCare penalties for the uninsured and to find out if you qualify as exempt, please read the article Affordable Care Act: Penalties for the Uninsured.
• All residents of New Hampshire are eligible for health insurance coverage, regardless if you have a preexisting condition. To learn more about this, read the article ObamaCare: Guaranteed Issuance for Everyone.
• The initial open enrollment period is October 1, 2013 and ending March 31, 2014. The open enrollment period for 2015 and beyond will be a 3 month period. Contact 800-930-7956 extension 0 for assistance signing up.
• Federal subsidies are available for thousands in state of New Hampshire. To find out if you qualify for a federal subsidy and to learn more, read the article Health Care Exchange Subsidies: Do You Qualify?
Further Questions
You do not have to go this alone, for any questions about ObamaCare policies and New Hampshire please call 800-930-7956 the number above or contact Medicoverage: New Hampshire.