Finally an Easy Way to Apply for ObamaCare
November 13, 2013

By Katie Banks+

As you have probably heard, the ObamaCare website has had some serious glitches, but now there is a way to avoid all that. Medicoverage announced today that they are able to quickly submit paper applications for ACA Bronze, Silver, Gold, and Platinum plans in most states.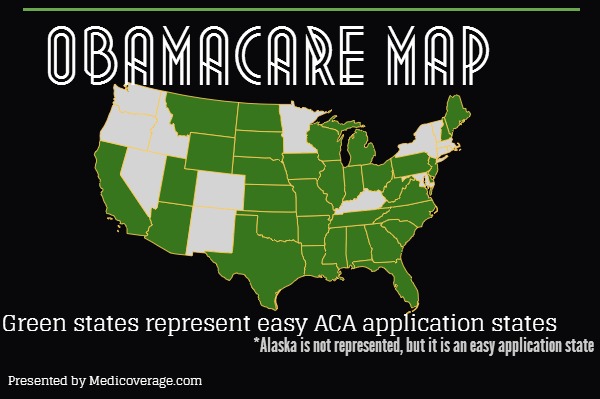 ObamaCare ACA Paper Application
The Affordable Care Act paper application is now available for individuals and families in the following states. This is the easiest way to apply for health coverage. Click on your state below to access the application.
Alabama ObamaCare Application
Alaska ObamaCare Application
Arizona ObamaCare Application
Arkansas ObamaCare Application
California ObamaCare Application
Delaware ObamaCare Application
Florida ObamaCare Application
Georgia ObamaCare Application
Indiana ObamaCare Application
Illinois ObamaCare Application
Iowa ObamaCare Application
Kansas ObamaCare Application
Louisiana ObamaCare Application
Maine ObamaCare Application
Michigan ObamaCare Application
Mississippi ObamaCare Application
Missouri ObamaCare Application
Montana ObamaCare Application
Nebraska ObamaCare Application
New Hampshire ObamaCare Application
New Jersey ObamaCare Application
North Carolina ObamaCare Application
North Dakota ObamaCare Application
Ohio ObamaCare Application
Oklahoma ObamaCare Application
Pennsylvania ObamaCare Application
South Carolina ObamaCare Application
South Dakota ObamaCare Application
Tennessee ObamaCare Application
Texas ObamaCare Application
Utah ObamaCare Application
Virginia ObamaCare Application
West Virginia ObamaCare Application
Wisconsin ObamaCare Application
Wyoming ObamaCare Application
Need Assistance filling out the Application?
You can call an agent to receive help while filling out the app or selecting the right plan by calling 800-930-7956. We are here to help you. Many people don't realize that there is no fee to work with an agent. With our help and the new paper application you won't experience the ObamaCare website timing out nor the long wait times for hotline assistance (apparently reported up to 45 mins!). And, not to worry, you will be still be eligible for ObamaCare subsidies if you qualify.

When you're done with your application fax it to 310-765-4136 or mail it to the address on the cover sheet of your application.


Anthem Cyber Attack: Affects Current & Former Clients
February 06, 2015

By Amy De Vore+

Anthem's, formally known as Wellpoint Inc., database has been the victim of the largest cyber attack in history, with over 80 million current and former clients' and employees' information compromised. At this time Anthem believes that medical records and credit card data has not been extracted, but social security numbers, member IDs, birth dates, email addresses, street addresses, names, income information, and phone numbers have been. For further information click on Anthem's dedicated cyber attack page or call them directly at 877-263-7995.


Young and Healthy? Why You Should Still Get Health Insurance
August 29, 2013

By Amy De Vore+

Young Americans are disproportionately under served in the health insurance market. Most of the young and healthy feel that spending extra money each month on a premium doesn't make sense since it is cheaper to pay for an individual doctor's visit than pay out of pocket each month. Of course this has a logic to it, however there are a few things the young and healthy may not have considered.

There are a few reasons why you would want health insurance, even if you have no health issues. The main reason is most people don't realize that an average 3-day hospital stay costs $30,000 and setting a broken leg costs $7,500. Extreme sports like skydiving and snowboarding, as well as something people do everyday like walking on uneven pavement could cause a broken leg. It is the unforeseen that can cost a lot.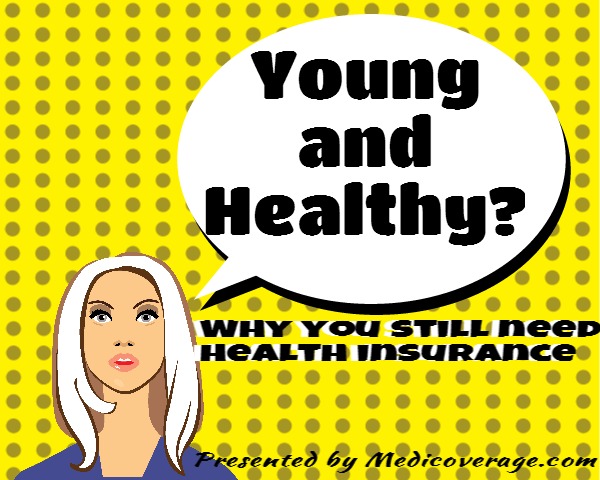 How ObamaCare Helps the Young
There are a lot of ways that ObamaCare helps young people. First all young persons under 26 can stay on their parent's plan. It also guarantees with all qualified health plans $0 preventive care, as well as nine other essential health benefits including mental health benefits, emergency care, and prescription drug coverage. According to Young Healthy Americans, a non-profit who promotes health to young persons, states that the average 25 year old makes $15,000 a year. With the Affordable Care Act, persons making anywhere from $11,490 to $45,960 qualify for premium subsidies to help keep monthly costs down with the new metal plans known as the Bronze Plan, Silver Plan, Gold Plan, and Platinum Plan. Also, if you are a full time employee and work for a company with more than 50 full time equivalent employees, as of January 2015, your employer must offer you health insurance.
Health Plans Available to the Young
There are plans available now that will cover you through December 31, 2014. Many of the plans available now offer coverage with low premiums and you don't have to wait till the Affordable Care Act goes into full effect to have coverage. Plans designed for the young and healthy with coverage for essentials and low copay office visits before the deductible is satisfied are Tonik plan of Colorado or SmartSense plan of California (these plans are available in other states as well).

Beginning October 1, 2013 the Health Insurance Marketplace's open enrollment begins. At this time persons under thirty can sign up for a Catastrophic plan that will help will the in case of emergency health care coverage. However, if you qualify for premium subsidies one of the new metal plans may cost you less than a Catastrophic plan, and you would have a lot more coverage.

Remember if you don't have insurance in 2014 you'll owe a penalty of 1% of your income or $95, whichever is greater.

If you need help finding a plan now or learning about the new metal plans call 800-930-7956 or contact Medicoverage.


Medicoverage to Help Assist Cancelled Aetna Members
June 19, 2013

By Amy De Vore+

Medicoverage.com announced today that it will help Aetna members understand their coverage options now that Aetna has pulled out of California's individual health market.

What this Means for Current Aetna Members

Medicoverage is offering its complimentary services to the displaced Aetna members who need help to make a decision on whether to get a new plan now or to wait for ObamaCare health plans of 2014.

"We imagine that most Aetna members are completely confused by the sudden announcement that their health care provider is no longer selling plans in their state." said Medicoverage co-founder Chris Mihm. "We figure the least we can do is help them understand their health coverage options moving forward."

Mr. Mihm said that agents will be on hand will help compare their current Aetna plan with other providers' plans to identify the plan that best meets their need. They will also explain how the new "metal plans" under the Affordable Care Act will work should they decide to stay on their current plan until the end of the year.

Next Steps for Aetna Members
If you currently have an Aetna individual plan in California and want to review your health coverage options free of charge, you can contact Medicoverage here or call them directly at 800-930-7956.


Aetna Leaves California Individual Health Market
June 18, 2013

By Ray Wilson+

Aetna the 4th largest insurance provider in California is bowing out of the individual Health Insurance Marketplace. Aetna will stop taking applications for individuals as of July 15, 2013. And it is expected that about 50,000 individual policyholders will have to find new coverage in California. Aetna will continue to offer group insurance, dental, life, and Medicare.

California Insurance Commissioner Dave Jones is disheartened by Aetna's choice to leave the market, "A competitive market with more choices for consumers is important as we implement the Affordable Care Act." He stressed that Aetna leaving was not good for the Health Insurance Marketplace in California.

Aetna was not a plan chosen to work with the Exchange, but it was expected that they would continue to offer grandfathered plans after January 2014 -which is not happening.

Anthem Blue Cross, Kaiser Permanente, Molina, and 10 other insurance providers will participate in the new "metal" plans called the Bronze Plan, Silver Plan, Gold Plan, and Platinum Plan.

Click here if you have Aetna and would like help finding a new plan. If you have questions about Aetna or to find insurance in CA call 800-930-7956 or contact Medicoverage.com.


3 Reasons Your Grad Needs Health Insurance
June 14, 2013

By Amy De Vore+

Now that your child has graduated from college it is more important than ever that they have health insurance. There are three reasons why this important.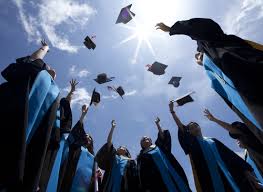 1) Being Without Health Insurance is Costly
According to Hawaii Health Connector, the new Hawaii Healthcare Exchange, an uninsured person who has a 5-day stay in the hospital could cost as much as $27,000. That's some big bucks. Remember a car accident, food poisoning, a fall, or emergency surgery like an appendectomy could cause your graduate to end up in the hospital for a few days.
2) Individual Insurance May Cost Less Than Staying on Your Coverage
If your grad is healthy there are plans that will have a lower monthly premium than being covered under your work or family plan. An example of an inexpensive, but pretty comprehensive plan is SmartSense. SmartSense offers such benefits as first three doctor's visits at $30-35, free immunizations, and generic drug coverage -all before the deductible is met.
Remember that if your grad has preexisting condition s/he should stay on your plan, because it may be difficult for your grad to qualify insurance.
3) Small Businesses May Not Offer Health Insurance
Your grad may find that once they are out working, companies are offering less and less benefits. Small businesses are less likely to offer health insurance than in the past, so it is important that your grad find his or her own insurance. As well as companies are making sure that their employees are not qualifying for insurance by keeping them just a few hours short of full time.

For the future:
After January 2014, preexisting conditions will no longer preclude your graduate from any health insurance plan, but only companies with 50 or more full time employees are required to offer health insurance. It is best that your graduate find a plan that fits their needs now, and determine later which is best as the new plans role out.

Further questions
If you have any further questions on how to protect your graduate from major medical expenses or tips on how to talk them call 800-930-7956 or contact Medicoverage.


How the Affordable Care Act Helps the Uninsured
May 31, 2013

By Amy De Vore+

The Affordable Care Act helps the uninsured in a few ways. For instance, in the LA Times today there was an article about a woman making $12.68 an hour, mother of one child, lives in Los Angeles, and recently choose to forego surgery because she was uninsured. As of January 1st this woman would have options for health coverage.

How the Affordable Care Act Helps Uninsured
She isn't qualified for Medicaid, however since she works she may qualify for job-based insurance as 2015. Until then and if her employer doesn't offer insurance she would qualify for premium subsidies and cost-sharing subsidies, and her daughter would qualify for Medi-Cal.
Costs for Lower-Income Families
The article doesn't state how old she is, but if she is 30, her Silver plan premium could be as low as $93 a month and her deductible would be reduced from $2000 to $500, and a reduced maximum out of pocket from $6,350 to $2,250. This would apply to any single parent to one child living in the Los Angeles area, making her salary.
How do Lower-Income Families and Individuals Get Insurance?
First, it's important to remember for anyone purchasing a plan from the Health Insurance Marketplace you need your W2 paperwork and financial information handy like child support, alimony, assets. Then you can either go directly through your state's newly established call center's navigators or you can go through your insurance agent. Many don't realize that agents can help with on and off-Exchange plans.
Lower Income Seniors
Seniors do not have to do anything as of January 1st. Seniors stay on Medicare and do not apply for the new metal plans. Make sure your friends and parents are aware that there is nothing for them to do, because states are vocally expressing their concerns about seniors being tricked by scammers into giving away personal information due to the lack of awareness in regards to the ACA.

To learn if you qualify for a subsidy call 800-930-7956 or contact Medicoverage.


CoreShare and ClearProtection: Key Differences
May 24, 2013

By Amy De Vore+

Anthem CoreShare and Anthem ClearProtection may seem similar but there are significant differences between the plans. We have found the key differences between the two.
How are CoreShare and ClearProtection Alike?
Both are affordable healthcare plans that offer low monthly premiums with some immediate benefits such as free preventive care and the benefit of Anthem's negotiated rate.
How the Two Plans Differ
Clear Protection
Has two deductibles: one for out-patient services and one for in-patient services. The reason for this is so that the if you were to have a medical emergency your lower in-patient deductible would kick in, so that you have peace of mind.
CoreShare
Is a cost-sharing health program set up so that you have to meet your deductible for your insurance pays toward your services. It is more of a catastrophic plan than ClearProtection.
Comparison Chart
The figures below are based on Colorado's CoreShare and ClearProtection Plans. To learn the break down for your specific state call 800-930-7956 or visit our ClearProtection Overview Page or our CoreShare Overview Page.

Further Questions:
For any further questions about Anthem's ClearProtection and CoreShare Plans contact Medicoverage.


Medicoverage Launches Health Insurance Quotes in Wisconsin
May 17, 2013

By Katie Banks+

Medicoverage made public today it is offering health coverage to the state of Wisconsin. This follows on the heels of the company's success in California, Ohio, Nevada, Georgia, among others. One key to Medicoverage's success is its instant quote feature which allows for all contact information to remain optional.

"Adding Wisconsin is very exciting for us," Medicoverage co-founder, Eric Scheinbaum, said, "We have been working on this for some time, and are thrilled to offer our plans to the people of Wisconsin. Just to name a few of these plans, Anthem Lumenos HSA Wisconsin, good for those interested in saving on their taxes, and our straightforward Anthem SmartSense Plus Wisconsin, great affordable coverage for families and individuals."

Chris Mihm, co-founder and Scheinbaum's partner, added, "We've been following trends in health insurance, and it very clear that more people are purchasing a plan outside of their company, and buy individual plans. What we've done is create a clear and concise website, offer the lowest guaranteed prices, and work with knowledgeable agents to help individuals and families find the best plan at the right price.

"Having our team well versed on the latest health laws is very important to Eric and me, because we always want to make sure that we are giving accurate information to our clients. We have maintained a stellar client retention because of our staff, our no nonsense way of presenting information, and offering the lowest price available. As well as we offer instant 5-second Wisconsin quotes through Anthem Blue Cross Blue Shield, Humana, and United Health One," Mihm continued.


New Health Insurance Website Launch for Indiana
May 10, 2013

By Katie Banks+

Medicoverage publicized that as of today it will be offering health coverage to the state of Indiana. The company has been successful in several other states including Virginia, Ohio, New Hampshire, and California. Medicoverage plans to continue this success in Indiana with its instant quote feature, that allows for all contact information to remain optional.

"Indiana has been a main focus of ours for some time," said Medicoverage co-founder Chris Mihm. He went on to say, "We will be bringing the same tools that have worked for us in numerous other states, such as our instant quote feature, our highly knowledgeable agents, and our straight-forward approach. Some of our most popular plans in other states are available in Indiana, such as our Anthem CoreShare Plus Indiana for individuals and families on a budget, and more comprehensive plans like Anthem Premier Plus Indiana."

Eric Scheinbaum, co-founder with Mihm, added to his business partner's statement, "We are not new to the health insurance world, and it's markedly clear to us that people are not get their health coverage through their companies, as had been the trend of the past, but instead individuals are left to find their own plans. We've stepped in to bridge the gap of information to help people understand which plan offers the best coverage at the best price for them.

"With Medicoverage's proven record, it is known that we guarantee the lowest price for any plan, have an easily accessible website, and our team is well versed in the latest health laws, which has helped us maintain a very high client retention. As well as we offer instant Indiana quotes through Anthem Blue Cross Blue Shield, Humana, and United Health One."


New Health Provider in Kentucky Offers 5 Second Quote
May 06, 2013

By Katie Banks+

Medicoverage declared publicly today that it will now be providing health coverage to the state of Kentucky. Following the success the company has seen in California, Illinois, Connecticut, Virginia, and many other states, it is excited to offer its services to Kentucky. Medicoverage offers instant quotes, while allowing all contact information to remain optional.

"Servicing Kentucky has been in the works for some time," said Medicoverage co-founder Chris Mihm. He went on to say, "We are beyond excited to have the ability to offer Kentucky our plans, such as Anthem Lumenos HSA Kentucky and Anthem Premier Plus Kentucky, two of our most popular with individuals and families.

"Offering the lowest prices and great plans are just a few of the reasons someone would choose to work with us, here at Medicoverage. It is important to us that our clients find our site easy to access, and that our quote feature provides accurate and instant information," Mihm concluded.

Eric Scheinbaum, co-founder with Mihm, expanded on his partner's statement, "We've been doing this awhile, and it's clear that the direction health coverage is headed now is toward individual and family insurance, not through one's company. With our proven track record, Medicoverage guarantees the lowest price for any plan, as well as a informed agents, which makes our clients stick with us. We offer instant Kentucky quotes through Anthem Blue Cross Blue Shield, Humana, and United Health One."


Medicoverage Now Offers Health Insurance in Missouri
April 30, 2013

By Katie Banks+

Medicoverage just released that it will now be offering health insurance services to the state of Missouri. Medicoverage offers instant health insurance quotes, while leaving all of your contact information optional. Already successful in California, Nevada, New Hampshire, Virginia, and many other states, the company is excited to offer its services to Missouri.

"Expanding in the Mid-West has been a big priority for us," said Medicoverage co-founder Eric Scheinbaum. He went on to say, "We are thrilled to be able to service the people of Missouri with great plans such as Anthem Premier Missouri and Anthem SmartSense Missouri."

Chris Mihm, co-founder with Scheinbaum, added, "We know that great plans are not the only reason to choose a broker, we pride ourselves on our no nonsense approach which both allows our clients to get a straightforward quote and to work with agents who are on their side. This is very important with movement toward individual and family insurance, rather than being insured through a company. Medicoverage is there to help break down the different healthcare insurance options.

"Evidenced by the many thousands of persons we have helped, we offer the guaranteed lowest price in all states we cover, and are glad to bring this guarantee to Missouri. We offer instant Missouri quotes through Anthem Blue Cross Blue Shield, Aetna, Humana, and United Health," Mihm continued.


5 Tips When Shopping for Health Insurance
March 16, 2011

By Katie Banks+

Finding coverage that meets your healthcare needs and fits your budget can be challenging. This is because health insurance that covers more tends to cost more. Listed below are 5 useful tips to keep in mind when shopping for a health plan.

1) Do your best to balance the cost (monthly premium) of a policy with the protection that it offers.

2) Determine what you will have to pay out-of-pocket for covered services (such as a deductible, coinsurance, or copayments).

3) Estimate costs for non-covered care (services excluded or limited by the policy). Also be aware of any additional fees (charges above what the plan recognizes).

4) Avoid policies that don't have some kind of out-of-pocket limit on covered charges. (An out-of-pocket limit is the maximum amount that you are required to pay per calendar year for services under a health plan)

5) Don't mistake insurance-like products for comprehensive coverage.

For pricing information on available health plans, please refer to our Health Insurance Quote Tool. You can also contact a MediCoverage Agent at (800) 930-7956


Health Insurance for Under 19 is Back!
January 27, 2011

By Josh Millings
Health Insurance for Under 19 Background
In 2010 most health insurance companies in California ceased offering plans to individuals under 19 after last year's federal health care guaranteed issuance law went into effect. Under the law, insurance companies were forced to accept anyone younger than 19, regardless of their health history. The insurance companies response was to stop selling any plans to individuals under 19 rather than comply with the law. This created negative feedback the White House and other patient rights groups, who accused the health insurance companies of caring more about profits than the 80,000 under 19 children with no health coverage.
The insurance companies argued that the law unfairly punished them. They claimed there would be adverse selection as parents would only enroll their kids in a health plan after they got sick and costing the companies millions. Parents with healthy kids would not pay into the health insurance system in advance because they knew they could join later at any time.
To address this Health Insurance issue, the State of California has done two things:
1) Told insurance companies that if they don't offer under 19 insurance they cannot sell any individual health insurance in the state for 5 years. Many claim this punishment would teach companies to not over look our students and children.

2) Created an enrollment period from Jan 1. to March 1 (or in the month after their children's birthdays) where parents can sign up their kids on child-only policy and they will be approved regardless of health condition. If under 19 individuals sign up during this time the most they would be charged would be 2x the best rate. Those signing up outside the enrollment period could be charged a much higher rate.

In response to these new state insurance law, many companies the companies — including Aetna Inc., Anthem Blue Cross, Cigna Corp., Health Net Inc. and UnitedHealth Group Inc. — resumed sales of child-only.

"The law is only effective if parents take advantage of it — the time is now," said Assemblyman Mike Feuer. The trick is to educate parents that they need to sign up their kids before March 1 or during the month of their birthday to take advantage of the new law.

Special thanks to Jared at The National Teachers Alliance for bringing this to our attention.


Are expensive prescriptions the cause of skyrocketing health care cost?
December 17, 2010

Mike Solis

We got the following message from Anthem Blue Cross today in a section called "Getting to the bottom of your health care costs."

"Did you know: 10-year study indicates spending for prescription drug use in America is on the rise? U.S. spending for prescription drugs more than doubled to $234.1 billion over the 10 years covered by a study released by the Centers for Disease Control in September 2010 as part of its National Center for Health Statistics data brief. Among those ages 60 or older, 37% used five or more prescriptions per month."

Obviously, Anthem has an agenda to show America that there is a reason for their raising health insurance premiums. What do you think? Are high cost prescriptions and our over reliance on them the cause of our health insurance problems?

Let us know what you think about insurance costs and its relation to prescription drug cost.


Young and Without Health Insurance
February 26, 2010

Author: Marcus Wilip Editor-at-Large

No surprise but when you are 22 years-old you have the greatest odds of being uninsured. A recent February 2010 Gallup Health Survey shows that only 66% of Americans at age 22 have health insurance. That's the lowest health insurance coverage of any age demographic. Why is it that this group doesn't have a comparable percentage of health coverage as others?

Here what I think:

1) When you are 22 years-old you are often no longer eligible for your parent's plan. By contrast roughly 84% of 18-year-olds have health coverage.
2) Many 22 year-old individuals have recently graduated from college and no longer qualify for school sponsored health insurance.
3) A large amount 22 year-old Americans find it hard to land a job that offers health insurance as a benefit.
4) Many 22 year-olds are expected to purchase health insurance for the first time. The process can be overwhelming and expensive. Many young people give up trying to purchase health insurance and just assume it's too expensive.

Now many experts say this demographic is under insured because they don't value health insurance. They media says this group thinks they are invincible. I'm not buying this. Young people do care about health insurance. Every young person knows someone whose last ER trip cost 1000s of dollars and they don't want to be next. I'm sure there are many recent grads today that are stressing because they "need to get covered." I think reasons 1-4 above explain why this group is the least likely to be insured not because they think they are supermen (or superwomen). So if you 22 all you really need is to find a individual health plan that is easy to understand, affordable and doesn't require that you be a full time student. There are actually a few plans that fit this requirement, the most publicized is Tonik.

Here is the good news according to Gallup: From age 22 on, the percentage of individuals health insurance number begins to climb. By the time their 65, roughly 95 percent of American's are covered. So we all have something to look forward to.
What should young people do for health insurance
My opinion is that all young people should have an HSA. That's a health saving account. They are less expensive and allow you to put away 1000's of dollars each year tax free. If a young person were to set up an HSA at age 22 he would save so much money on the high cost of traditional premiums that his HSA bank account would be loaded with more money than he knows what to do with. Learn more about HSA's here.


Anthem CA launches CoreGuard and ClearProtection Plans
November 02, 2009

by Medicoverage Staff

Anthem Blue Cross of California has announced that they will launch two new low cost health insurance plans for 2010: CoreGuard and ClearProtection. While the plan details have yet to be confirmed, both plans are said to offer a range of deductibles which are designed to meet individuals and family's unique needs.

The CoreGuard plans were designed for clients "who simply need a lower-cost alternative and can handle a higher share of the cost." The projected cost of the CoreGuard plans confirm this goal. The CoreGuard 10000 plan shows a monthly premium of under $75 a month for a male under 40 but clients must first satisfy a 10,000 deductible before receiving many of their benefits.

The new Anthem ClearProtection plan, on the other hand, is designed for clients who want "affordability along with the convenience and assurance of some first dollar coverage, and a broad range of benefits." The same under 40 year old male would pay $69 a month for the .(JavaScript must be enabled to view this email address).

The CoreGuard plans are slated to be available in January of 2010 while clients interested in the ClearProtection plan will have to wait until February of the same year. We will keep you updated as more information becomes available.


HealthyGrads.com: Hope for Recent Grads Looking for Health Insurance
June 02, 2006

Medicoverage Press Release

The new site, features general overviews, plan details, online applications and rankings of top plans that are best suited for young adults. The company hopes to provide a needed service to individuals who, if they are not careful, can find themselves without health insurance coverage shortly after receiving their diplomas. Most family insurance plans will only cover children to age 19 if they are not full-time students and many insurance plans stop dependents' coverage immediately upon graduation.

Healthygrads.com is designed to help recent grads avoid a gap in coverage and is specifically targeting young people between 19-29 years old. A demographic that company CEO Eric Scheinbaum says has been largely underestimated. "It's a myth that young people don't care about insurance. Anyone who is smart enough to invest in his or her education is smart enough to know that health insurance is a must have. Young people are our fastest growing group of new customers."

Scheinbaum goes on to explain that while recent graduates value health insurance, they seek different benefits than your typical health insurance customer. "Recent grads don't want to pay for expensive benefits that they believe they will not use such as brand-name prescription coverage." What they do value, according to Scheinbaum, is being able to visit a doctor or the emergency room without having to pay a deductible. They also gravitate towards plans that offer dental and vision benefits but no lengthy contracts.

Healthgrads.com features only the top youth-oriented plans that fill the criteria above. All recommended plans are underwritten by top insurance providers such as Blue Cross, Blue Shield and UniCare with GenY plan names such as Tonikplans, SoundPPO and EssentialPPO. According to the site, Medicoverage never refers their clients to "fly-by-night" insurance companies that may not be around when you need them.

Although the company designed the site for young adults, they believe the previous generation will also find the site useful. They expect about 1/4 of the Healthygrads.com visitors will be parents. "While we have been impressed by the number of recent grads that have taken responsibility for researching and purchasing their own insurance, we know that sometimes a parents nudge in the right direction makes all the difference in the world," says Medicoverage Director of Marketing, Chris Mihm. "Many parents will email a link from healthygrads.com to their recent grad and let their children take it from there."