ACA: Anthem Connecticut Grandfathered Plans Cancelled
October 29, 2013
By Ray Wilson+
All Anthem Blue Cross Blue Shield of Connecticut's grandfathered plans will be cancelled and will be enrolled into an Affordable Care Act compliant plan. There have been some articles written that say "some" plans, but according to our individual broker contact at Anthem Connecticut ALL grandfathered plans will be cancelled.
What are ACA Compliant Plans?
An ACA compliant plan is one that includes the essential health benefits such as $0 preventive care, maternity, and child dental and vision. These plans will have a maximum out-of-pocket cost ($6,350 for 2014), Anthem must cover a minimum of 60% when you seek in-network medical care, guaranteed issuance regardless of preexisting conditions, and there are no lifetime limits on what Anthem will have to cover.
If you have a grandfathered plan don't worry they will enroll you in one of the new plans, but remember you have options. So if you want to check out your options call 800-930-7956 or contact Medicoverage.
Cigna Dropping Individual Plans in Connecticut
July 11, 2013
By Katie Banks+
Cigna just announced that it will not offer off-Exchange plans as of 2014 in Connecticut. All Cigna members in these states will not be able to renew/retain their current plan, even if it is a grandfathered plan.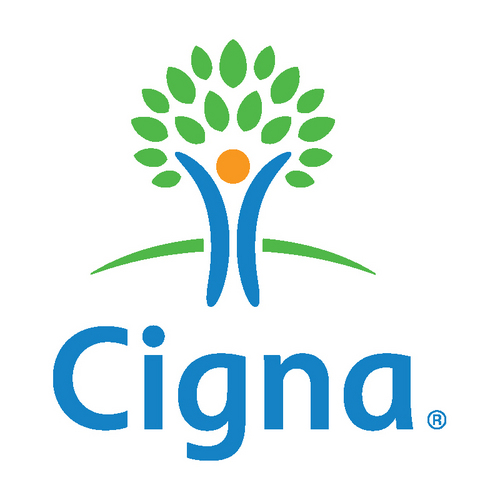 Cigna's 2014 Plan
Depending on current Cigna members effective date (the day they renewed their plan) they have one year from that day to stay on a Cigna plan. The latest date would be July 1, 2014. Cigna is not leaving the individual market, but rather moving strictly into offering ObamaCare's Exchange plans only, known as the Bronze Plan, Silver Plan, Gold Plan, and Platinum Plan. When a Cigna member's plan expires, Cigna plans to move members into the new "metal" plans.
For help comparing your current Cigna plan with another off-Exchange plan or one of the new "metal" plans call 800-930-7956 or contact Medicoverage for assistance.
How the Affordable Care Act Helps the Uninsured
May 31, 2013
By Amy De Vore+
The Affordable Care Act helps the uninsured in a few ways. For instance, in the LA Times today there was an article about a woman making $12.68 an hour, mother of one child, lives in Los Angeles, and recently choose to forego surgery because she was uninsured. As of January 1st this woman would have options for health coverage.

How the Affordable Care Act Helps Uninsured
She isn't qualified for Medicaid, however since she works she may qualify for job-based insurance as 2015. Until then and if her employer doesn't offer insurance she would qualify for premium subsidies and cost-sharing subsidies, and her daughter would qualify for Medi-Cal.
Costs for Lower-Income Families
The article doesn't state how old she is, but if she is 30, her Silver plan premium could be as low as $93 a month and her deductible would be reduced from $2000 to $500, and a reduced maximum out of pocket from $6,350 to $2,250. This would apply to any single parent to one child living in the Los Angeles area, making her salary.
How do Lower-Income Families and Individuals Get Insurance?
First, it's important to remember for anyone purchasing a plan from the Health Insurance Marketplace you need your W2 paperwork and financial information handy like child support, alimony, assets. Then you can either go directly through your state's newly established call center's navigators or you can go through your insurance agent. Many don't realize that agents can help with on and off-Exchange plans.
Lower Income Seniors
Seniors do not have to do anything as of January 1st. Seniors stay on Medicare and do not apply for the new metal plans. Make sure your friends and parents are aware that there is nothing for them to do, because states are vocally expressing their concerns about seniors being tricked by scammers into giving away personal information due to the lack of awareness in regards to the ACA.
To learn if you qualify for a subsidy call 800-930-7956 or contact Medicoverage.
Connecticut Health Exchange 101
May 07, 2013
By Ray Wilson+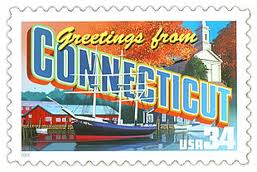 There are 3.5 Million residents in Connecticut who will be affected by the Patient Protection and Affordable Care Act (AKA ObamaCare). The following are the key points that will be implemented starting January 1, 2014:
1) Everyone in Connecticut, with few exceptions, must purchase health insurance or face a penalty. To learn about penalties and/or if you exempt call for assistance at 800-930-7956 and read the penalty overview article Affordable Care Act: Penalties for the Uninsured.
2) All persons are eligible for health coverage, regardless of preexisting conditions. To learn more about guaranteed coverage read the article ObamaCare: Guaranteed Issuance for Everyone.
3) Thousands of citizens of Connecticut will receive a federal subsidy to help with health insurance premiums. To find out if you are eligible for a federal subsidy go to the article Health Care Exchange Subsidies: Do You Qualify?
Further Questions
To learn more about ObamaCare and how it affects Connecticut or for assistance signing up please call 800.930.7956 extension 0 or contact Medicoverage: ObamaCare.
ObamaCare Grants Connecticut $11.5 Mil For At-Risk Families
May 07, 2013
By Amy De Vore+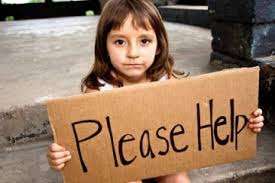 In Connecticut, the Patient Protection and Affordable Care Act, most commonly known as ObamaCare, granted $11,584,469 for home services for at-risk families. Healthcare professionals will provide assistance with, but not limited to, health care, parenting skills, early education, and nutrition. Click here to learn more about Connecticut and the Healthcare Exchange.
Other Connecticut benefits
$1.2 Mil grant to help educate low-income persons in the health fields
$5.1 Mil in a grant to help clinics offer more services
$117.1 Mil for planning, researching, and implementing the new health care reform
"The Affordable Care Act gives hardworking families in Connecticut the security they deserve," states the official government website Healthcare.gov.
What other areas of the law help residents of Connecticut?
Guaranteed Issuance regardless of preexisting conditions
80/20 Rule, where the insurance companies must spend the larger portion of your premium on health services
Federal cost-sharing subsidies to help with coinsurance, copayments, and deductibles
Federal premium subsidies to help with monthly premiums
Further Questions
To learn if you qualify for any of Connecticut benefits or benefits in your own state call 800-930-7956 or contact Medicoverage.
CT and NH Announce Last Days for New Tonik plans
September 26, 2011
By Katie Banks+
Anthem Blue Cross Blue Shield of Connecticut and New Hampshire have announced that Oct 14th will be the last day new members can join Tonik. This means Tonik will be effective full and anyone hoping to join after October 14th will be out of luck. Those members who have already joined Tonik can keep their plan and no action is required at this time.
The Tonik application page will still be up for new applications until the deadline. We are recommending that all CT and NH applicants submit their application by October 13 as it is unclear at what time on the following day the application will no longer be functioning.
If you have any questions about the above, please contact us at 800.930.7956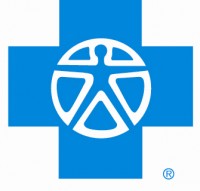 CT rejects Anthem Blue Cross 2011 rate hike request
December 07, 2010
by Steven J. Bloom
Anthem Blue Cross and Blue Shield of Connecticut will not be able to raise health care premiums up to 19.9 percent on 48,000 members after acting Insurance Commissioner, Barbara Spear, rejected the request calling it "excessive." As you may recall Spear replaced Tom Sullivan, who resigned after pressure from many groups that he had a tradition of "rubber stamping" insurance increases.
Background on the Anthem Rate Increase Request
Anthem recently filed a request in November to increase the monthly premiums on many of their most popular individual plans including Tonik, Lumenous and Century Preferred Direct. The decision to reject the request was based on the findings of a recent public hearing and an audit of Anthem's submitted actuarial numbers. The "in-house analysis" by the department of insurance found that Anthem's projected cost increase of 12.5 should have been closer to 4.1 percent.
Connecticut's Attorney General Blumenthal commented on the recent Anthem price increase rejection, saying " This decision hopefully marks the dawn of a new era for the Insurance Department, real scrutiny and service to consumers. The department did what it's supposed to do, but often has not: Set rates based on facts."
Anthem responded with the following statement:
"As we review the order, it is important to note that we understand and share strongly the concerns of our members over the rising cost and rate of utilization of health care services and the corresponding adverse impact on insurance premiums," she said. "The increasing demand for medical services, including the use of new, expensive prescription drugs, and demand for advanced technologies are driving up the cost of health care at an unprecedented rate. Anthem remains committed to our individual market segment customers and to finding ways to manage health care costs."
Anthem wants to increase rates 20%, Insurance Commissioner Sullivan resigns
November 04, 2010
Mike Solis
Anthem Blue Cross filed a request to raise insurance rates by 20% to existing members for 2011. The 19.9 percent rate increase would affect about 48,000 Direct Pay BlueCare HMO, Century Preferred, Lumenos, and Tonik customers. The Jan 1, 2011 rate increase request is for "grandfathered" insurance plans that are not subject to many of the new requirements of the new Obama Care legislation. A public hearing to discuss these plans will take place later this month.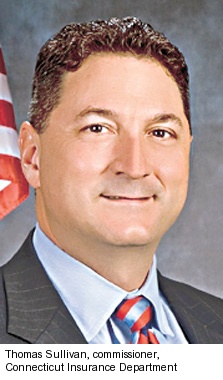 SULLIVAN RESIGNS AS CONNECTICUT INSURANCE COMMISSIONER
Connecticut Insurance Commissioner Thomas Sullivan was recently criticized by the Obama administration for approving a previous rate hike for "non grandfathered" plans with little transparency and no formal hearing. Sullivan, who had recently requested and accepted a 1 million dollar grant to help review insurance company rate actions announced Tuesday that he is resigning from his position effective Nov. 12.
In an ironic twist, Hartford Business.com reported that on Nov. 15 Sullivan will start a new job at PricewaterhouseCoopers in Hartford, where he will be a principal in the firm's national financial services regulatory practice, focusing on assisting clients with complying with the recently enacted federal financial reform legislation.
Obama Admin to Insurance Commissioner: Reconsider Anthem Rate Hikes
November 03, 2010
Mike Solis
After awarding Connecticut $1 million to oversee future rate actions, the Obama Administration is asking insurance commisioner Thomas Sullivan to rethink the recent rate hikes of as much as 47 percent by Anthem Blue Cross and Blue Shield.
Jay Angoff from The U.S. Department of Health and Human Services' director of Consumer Information, sent to Connecticut Insurance Commissioner Thomas Sullivan.
On August 12, 2010, the department gave a $1 million grant to Connecticut "to improve oversight of insurance company rates and to strengthen its ability to determine whether proposed rate increases were excessive."
The letter said that they were surprised that Sullivan would allow such a large rate action, "without holding a public hearing, without having tested or validated the proposed rates and the assumptions underlying those rates."
The letter went on to say that "the CID's approval of the rate increase is particularly troubling in view of Anthem's acknowledgment that three of the major consumer protections of the Affordable Care Act - prohibiting lifetime limits, prohibiting insurers from cancelling coverage, and requiring insurers to offer dependent coverage to young adults until age 26 - would increase costs by only 0.2 percent. Similarly, another major insurer in Connecticut has acknowledged in its own rate filing that health insurance reform would raise costs by a total of only 1 percent, an estimate consistent with that of Hewitt Associates, the impact analyses of these provisions published in the Federal Register, and those of other insurance industry experts. The Affordable Care Act cannot be used to justify this huge rate hike and, in fact, includes provisions to empower states to shed light on and guard against this type of excessive insurer behavior.
Anthem to remove lifetime maximum limits on all plans
August 21, 2010
By James Wilson Jones
Anthem Blue Cross announced today that it has begun the process to remove lifetime maximum payouts to its health insurance plans. The recent health care reform legislation states that insurance plans can no longer have lifetime and annual dollar limits on "essential health benefits" as soon as September 23, 2010.
Since the U.S. Department of Health and Human Services (HHS) has yet to clarify its definition of "essential health benefits," Anthem Blue Cross has come up with the following list of the services they believe will be affected:
Alcoholism-related services
Ambulance services
Asthma education
Bariatric surgery
Chiropractic manipulation and osteopathic manipulation services
Diabetic supplies
Diagnostic services
Durable medical equipment
Enteral formula and food products
Hearing aids
Home health care
Hospice
Infusion therapy
Kidney disease treatment
Mental health/substance abuse
Ostomy supplies
Outpatient occupational therapy
Outpatient physical therapy
Outpatient speech therapy
Pharmacy
Physician office visit (diagnostic services)
Preventive services
Prosthetic devices/limbs
Skilled nursing services
Prosthetic devices/limbs
Skilled nursing services
Transplant services
Treatment of temporomandibular joint disorder (TMJD or TMJ)

Anthem states that the listed services still may be subject to copays and other cost shares and will be phased in over time. Annual dollar limits of at least $750,000 will be allowed for plan years from September 23, 2010, to September 23, 2011. Annual dollar limits of at least $1.25 million will be allowed for plan years from September 23, 2011, to September 23, 2012.Annual dollar limits of at least $2 million will be allowed for plan years from September 23, 2012, to January 1, 2014. After January 2014 there will be no lifetime limits and annual dollar limits.
Hartford Hospital to terminate Anthem Contract
August 06, 2010
By Kelly Moders
Hartford Healthcare Corp has alerted Anthem that if they are unable to reach contract agreement they will terminate its participating hospital contracts for Hartford Hospital and Windham Community Memorial Hospital. Without a new contract, starting November 1, 2010, these hospitals will no longer be considered in-network for Anthem. This issue will not affect MidState Medical Center.
Anthem claims that if they were to accept the current proposal that members monthly premium would increase. We will keep you posted on the status of negotiations.