Catastrophic Plans: Healthcare Exchange
The Patient Protection and Affordable Care Act, more commonly known as ObamaCare, begins January 2014 has a provision for Catastrophic Coverage -this coverage is only for a specific group of Americans.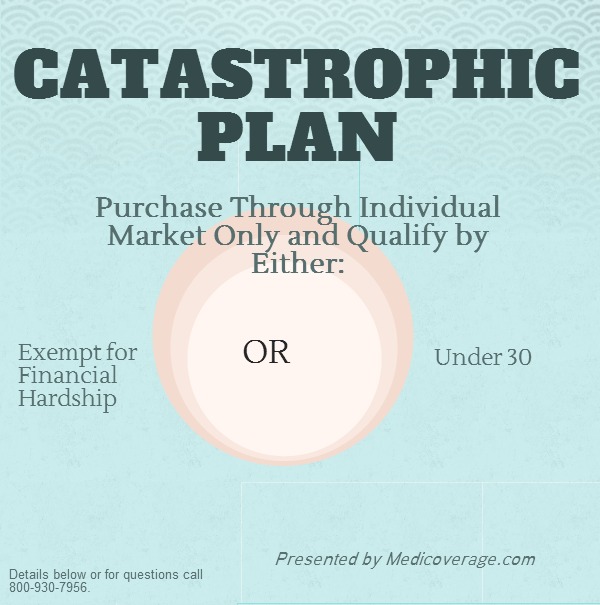 Who is eligible for Catastrophic Coverage?
Persons under 30 OR
Hardship exemption from traditional Exchange Plans AND
Purchasing a plan through the individual market only
Catastrophic Plan Overview
3 primary visits allowed before meeting deductible
Individual may be responsible during these 3 primary visits for coinsurance and copayment
Preventive care is at no cost to individual
High deductible plans
Low monthly premium. Click here to see Catastrophic Premiums
Does not cover essential health benefits until after out-of-pocket max is met*
*Approximately $6,350 for 2014
What are the other Healthcare Exchange Plans?
The standardized plans are Bronze, Silver, Gold, and Platinum. These plans must include essential health benefits before you meet your deductible or out-of-pocket max, certain plans and individuals qualify for federal premium subsidies and federal cost-sharing subsidies, and these plans are defined by the percentage of cost-sharing from 10-40%. Click here to compare Bronze, Silver, Gold, and Platinum plans side by side. For help signing up with any of the Healthcare Exchange metal plans call 800-930-7956.
Next Steps
For any further questions about Catastrophic Plans in your state contact Medicoverage.