Final Days of Tonik Health Plans: CO, GA, NV
December 13, 2013
By Ray Wilson+
Tonik health plans, which are popular with the younger crowd due to their relatively low monthly premiums, are seeing their final enrollment dates in Colorado, Georgia, and Nevada. The final day to enroll is December 30, 2013. For all other states enrollment for Tonik is closed.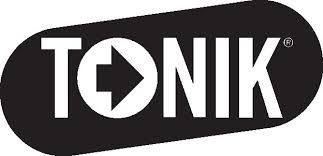 Choosing a Tonik plan will provide coverage through 2014. Some people are opting to take off-Exchange plans, like Tonik, because of the larger network of doctors and hospitals rather than choosing one of the new ACA plans: Bronze, Silver, Gold, or Platinum.
If you live in CO, GA, or NV and want a new Tonik plan call 800-930-7956 or go to HealthApplication.com.
Non-ACA plans for Anthem CO, GA, NV, VA: Enroll Til Nov 15th
October 29, 2013
By Katie Banks+
Anthem is allowing residents of Colorado, Georgia, Nevada, and possibly Virginia to enroll in non-Obamacare plans until November 15th. This means that all current clients can renew their current plan for another year, as well as anyone can apply for a December 1, 2014 policy end date.
Anthem Facts for those who want to Enroll in non-ACA plans
There are few things you should know when applying for these plans:
The premiums may be less expensive
May have a larger network
May have added benefits
These plans do not necessarily cover the ACA essential health benefits
Preexisting conditions may disqualify you (if enrolling for the first time)
If you live in one of these states and would like to learn about your options call 800-930-7956 or contact Medicoverage.
How the Affordable Care Act Helps the Uninsured
May 31, 2013
By Amy De Vore+
The Affordable Care Act helps the uninsured in a few ways. For instance, in the LA Times today there was an article about a woman making $12.68 an hour, mother of one child, lives in Los Angeles, and recently choose to forego surgery because she was uninsured. As of January 1st this woman would have options for health coverage.

How the Affordable Care Act Helps Uninsured
She isn't qualified for Medicaid, however since she works she may qualify for job-based insurance as 2015. Until then and if her employer doesn't offer insurance she would qualify for premium subsidies and cost-sharing subsidies, and her daughter would qualify for Medi-Cal.
Costs for Lower-Income Families
The article doesn't state how old she is, but if she is 30, her Silver plan premium could be as low as $93 a month and her deductible would be reduced from $2000 to $500, and a reduced maximum out of pocket from $6,350 to $2,250. This would apply to any single parent to one child living in the Los Angeles area, making her salary.
How do Lower-Income Families and Individuals Get Insurance?
First, it's important to remember for anyone purchasing a plan from the Health Insurance Marketplace you need your W2 paperwork and financial information handy like child support, alimony, assets. Then you can either go directly through your state's newly established call center's navigators or you can go through your insurance agent. Many don't realize that agents can help with on and off-Exchange plans.
Lower Income Seniors
Seniors do not have to do anything as of January 1st. Seniors stay on Medicare and do not apply for the new metal plans. Make sure your friends and parents are aware that there is nothing for them to do, because states are vocally expressing their concerns about seniors being tricked by scammers into giving away personal information due to the lack of awareness in regards to the ACA.
To learn if you qualify for a subsidy call 800-930-7956 or contact Medicoverage.
Nevada Healthcare Exchange: Things You Must Know Before Jan 2014
May 18, 2013
By Ray Wilson+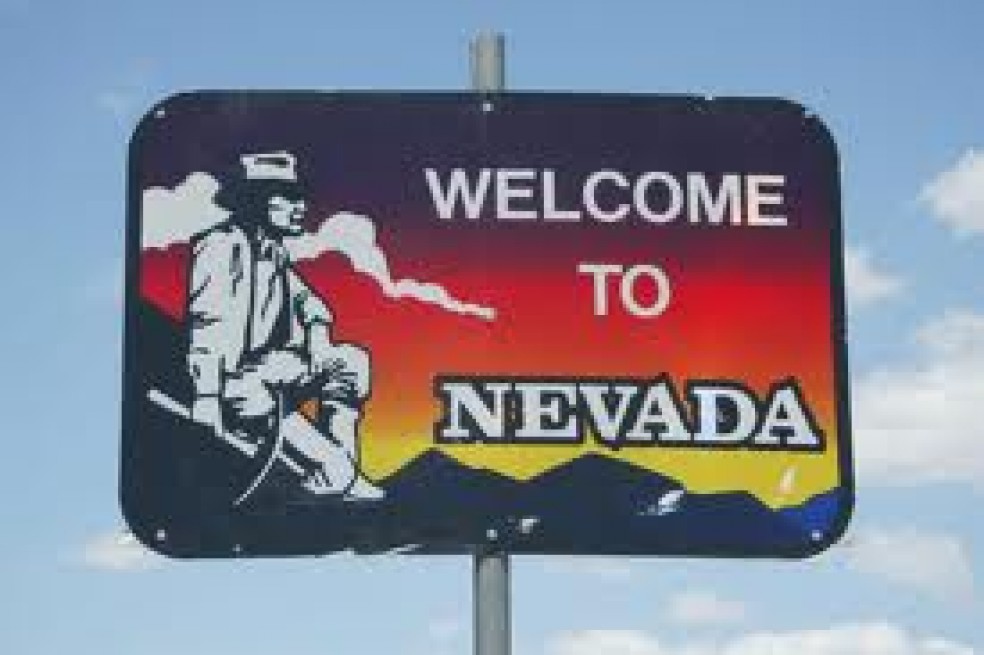 For Nevada's 2.7 Million residents The Patient Protection and Affordable Care Act (commonly known as ObamaCare or Healthcare Exchange) begins on January 2014. Are you ready for ObamaCare, Nevada? We have found the key points that you need to know to be prepared for the changes.
Affordable Care Act NV
• All Nevadans must purchase federally approved health insurance, unless otherwise exempt, during the initial enrollment period. If you do not obtain insurance during this time you will be charged a penalty based on your income. To read more about penalties for the uninsured and to learn if you are exempt, please read the article Affordable Care Act: Penalties for the Uninsured.
• Beginning October 1, 2013 and ending March 31, 2014, all residents of Missouri must apply for health coverage during this open enrollment. After the first year, the open enrollment period is 3 months. Contact 800-930-7956 extension 0 for assistance signing up.
• Per federal mandate preexisting conditions no longer prohibit citizens from obtaining health coverage. To learn more about this, read the article ObamaCare: Guaranteed Issuance for Everyone.
• Federal subsidies are available for hundreds of thousands of Nevada residents to help pay for monthly premiums. To learn more about subsidies and to find out if you qualify, read the article Health Care Exchange Subsidies: Do You Qualify?
Next Steps
If you live in Nevada and want help understanding the Healthcare Exchange or for any other questions please call 800-930-7956 or contact Medicoverage: ObamaCare NV.
Anthem to remove lifetime maximum limits on all plans
August 21, 2010
By James Wilson Jones
Anthem Blue Cross announced today that it has begun the process to remove lifetime maximum payouts to its health insurance plans. The recent health care reform legislation states that insurance plans can no longer have lifetime and annual dollar limits on "essential health benefits" as soon as September 23, 2010.
Since the U.S. Department of Health and Human Services (HHS) has yet to clarify its definition of "essential health benefits," Anthem Blue Cross has come up with the following list of the services they believe will be affected:
Alcoholism-related services
Ambulance services
Asthma education
Bariatric surgery
Chiropractic manipulation and osteopathic manipulation services
Diabetic supplies
Diagnostic services
Durable medical equipment
Enteral formula and food products
Hearing aids
Home health care
Hospice
Infusion therapy
Kidney disease treatment
Mental health/substance abuse
Ostomy supplies
Outpatient occupational therapy
Outpatient physical therapy
Outpatient speech therapy
Pharmacy
Physician office visit (diagnostic services)
Preventive services
Prosthetic devices/limbs
Skilled nursing services
Prosthetic devices/limbs
Skilled nursing services
Transplant services
Treatment of temporomandibular joint disorder (TMJD or TMJ)

Anthem states that the listed services still may be subject to copays and other cost shares and will be phased in over time. Annual dollar limits of at least $750,000 will be allowed for plan years from September 23, 2010, to September 23, 2011. Annual dollar limits of at least $1.25 million will be allowed for plan years from September 23, 2011, to September 23, 2012.Annual dollar limits of at least $2 million will be allowed for plan years from September 23, 2012, to January 1, 2014. After January 2014 there will be no lifetime limits and annual dollar limits.
Nevada Joins Health Care Reform Lawsuit without Attorney General
June 01, 2010
By Mike Rose
Without the Nevada Attorney General's consent, Governor Jim Gibbons announced that the State of Nevada will join the federal lawsuit that states the recent health care reform act is unconstitutional.
Gibbons, who spearheaded the Silver State's involvement in the lawsuit, said in a recent press release that the Health Care reform act is, A>?,?_"a national disgrace,A>?,?A_ that A>?,?_"clearly exceeds constitutional authority.A>?,?A_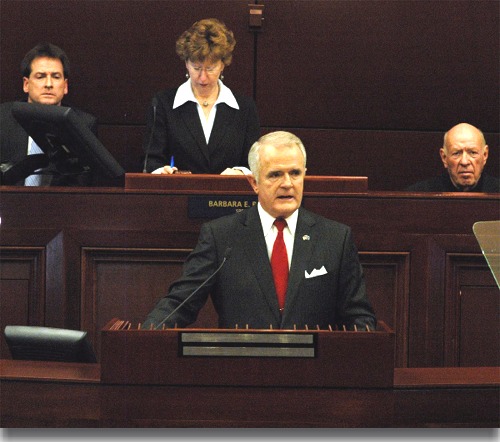 (Governor Jim Gibbons before he was defeated in the Nevada State Primary. Source: gov.state.nv.us)

The lawsuit follows a political tug of war with Attorney General Catherine Cortez Masto. When Cortez Masto refused to file the lawsuit, Gibbons sought outside lawyers who agreed to take the case for free and raised additional money for the litigation through donations.
With the lawsuit, Nevada joins 19 states in the litigation stating that the new legislation would force all Nevada citizens to buy health insurance or face tax penalties.
The governor went on to say that the act is A>?,?_"...patently unconstitutional for the federal government to break the backs of Nevadans by trampling the Constitution and then threaten to use IRS agents to enforce this ridiculous plan.A>?,?A_
Gibbons claimed that the act has already cost the state of Nevada $250,000 in tax money just "to pay for pre-planning for the Nationalized Health Care Plan.A>?,?A_