Delaware Affordable Care Act Rates
Delaware announced its rates and providers for the Health Insurance Marketplace. The First State has chosen to partner with the feds rather to build their own Exchange for the Affordable Care Act Bronze Plan, Silver Plan, Gold Plan, and Platinum Plan.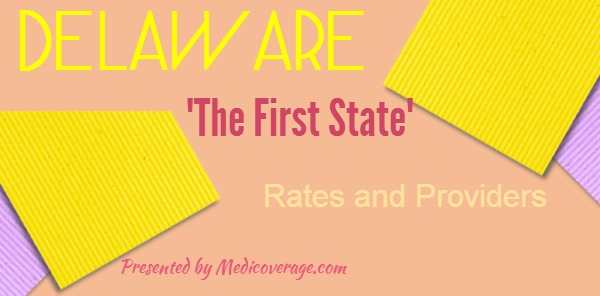 Delaware ACA Rates
According to Delaware Online, Delaware has a monthly premium range of:
These are of course without federal premium subsidies to help keep the monthly cost of paying your policy. As well as, the Enhanced Silver plan is the only metal plan that offers cost-sharing subsidies for that qualify, to help keep your costs down when you seek medical care.
DE Insurance Providers
There are 19 different plans offered by 3 carriers:
Highmark Blue Cross Blue Shield Delaware
Coventry Health Care of Delaware
Coventry Health and Life Insurance
Dental Plans offered in Delaware
As new ACA plans don't have to include dental and vision, stand-alone plans are available.
Delta Dental of Delaware
Dentegra Insurance
Dominion Dental Services
Off-Exchange Plans in Delaware
Most people are unaware that they have another option: off-Exchange plans. These plans either can be identical to the metal plans or a provider may offer extra benefits outside of the Exchange. Why would you choose this type of plan? If you qualify for subsidies, you wouldn't. But if you know that don't qualify then you can save time and protect your privacy, because Exchange plans require a lot of personal and financial information.
Agents, like the team at Medicoverage, can help with either on or off-Exchange plans, figure out which subsidies you qualify for, and if you qualify how much you will save per month. For further questions call 800-930-7956 or contact Medicoverage.