New ObamaCare Health Plans Do Not Include Dental and Vision
The Affordable Care Act's essential health benefits clearly states that pediatric dental and vision must be included in the new "metal" plans, however it is not included for adults, and states are able to interpret the law as to either include the pediatric dental and vision or allow it to be offered as a stand-alone wrapped into a plan.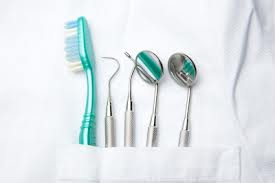 Dental/Vision Not Included Unless You're a Kid
If you choose to be covered by one of the new "metal" plans known as Bronze Plan, Silver Plan, Gold Plan, and Platinum Plan it does not cover dental and vision. This may come as a surprise to many who are used to tacking on these to their current health plans.
Your child's dental and vision are part of the ObamaCare essential health benefits, however some states are opting to have pediatric dental and vision as a stand-alone plan even. I know what you're thinking, is it legal to separate pediatric dental and vision? Yes, it is still legal. And I'll tell you why: to allow the pediatric dental and vision to be separate saves the parent quite a bit, because it is unlikely that the child would hit a 6,500 deductible. Currently lawmakers are trying to put a deductible cap of $270 -$1,000 on these pediatric plans so that parents are able to take care of their child's needs.
You Can Buy Adult Stand-Alone Dental/Vision Plans

Individual and family Exchange purchasers can purchase a stand alone dental and/or vision plan. These plans will have a separate premium from the metal plans. Which just means that you'll be able to choose the right dental plan for your needs and you won't have to wait for a high deductible to be satisfied before you get to have dental or vision coverage.
How Do You Get Adult Dental?
Good news is you don't have to wait until the Exchange kicks in, you can find a dental plan today and keep that plan. For information about current dental and vision plans or about attaching a dental or vision plan to a new Health Care Exchange plan call 800-930-7956 or contact Medicoverage for assistance.