You've worked hard, saved, and invested wisely for a secure future. Don't let unexpected long term care expenses deplete your assets or affect your retirement plans. Purchasing a long term care insurance policy can help you preserve your assets, your financial independence, and your retirement plans.
A Medicoverage agent can help you with this process.
Family History of Illness: People with a family history of debilitating illnesses such as Alzheimer's or strokes should consider purchasing a long term care policy, for obvious reasons.
The most important thing to remember is this: the longer you wait to purchase a long term insurance policy, the more expensive it will be. Procrastination is your enemy.
Speak with a Medicoverage agent today at 1 888 285 MEDI. Don't wait until you need long term care because by then it will probably be too late.
Understanding Long Term Care
Sometime in the future you may need non-medical assistance in your home. This is usually the case when you become injured or very old. You may need someone to assist you in performing the Activities of Daily Living (ADL) such as eating, using the toilet, bathing, getting out of bed, dressing, etc.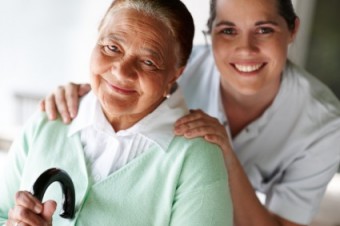 These services can be administered by a non-medically-trained caregiver but are still very expensive. Additionally, these services are not always covered under your traditional health insurance plan, and when they are, such benefits are often limited to a certain number of days.
Long Term Care (LTC) Insurance is designed to help pay for the high cost of home care. In 2010, roughly 9 million US seniors will need long-term care services. While most recipients are 65 and older, over 40% currently receiving LTC are aged 18 to 64 years old.
Is LTC right for you and your family? Check out our Frequently Asked Questions page and then contact us to speak to one of our agents.
Senior Dental Insurance Basics
There is a lot of confusion when it comes to senior dental insurance. We address the main dental issues in the three points below.
1) Medicare or Medigap Dental?
Neither Medicare nor Medigap supplemental insurance plans will cover dental services. If you are a senior and want dental insurance, you will have to buy a separate policy.
2) Senior-Specific Dental Plans?
Some companies, like Delta Dental, offer special plans designed for seniors, while other companies allow seniors to purchase the same coverage as those under 65.
3) Do Seniors Need Dental Insurance?
Older people who haven't had a history of dental problems still need to see a dentist. Seniors have the highest rate of oral cancer and dentists often spot the disease first.


If you are a senior and are interested in a dental plan, visit our Senior65 contact page to get in touch with a agent who can steer you in the right direction.

Frequently Asked Questions about Medigap Senior Health Insurance
What is Medigap?
Medigap is nickname for Medicare Supplement insurance. Medigap plans fill in the "gaps" of Original Medicare.
Who offers Medigap plans?
Many top health insurance companies offer them, including Blue Cross, Blue Shield, Aetna, UnitedHealthcare®, and others. You can enroll in any Medigap plan offered in your area. What you may not know is that they are all standardized and regulated by the Federal government. What this means for you is that you shop based by the best price. Read our Medicare vs Medigap page to get a better understanding of how this all works!
Who is eligible for Medigap?
Medigap is mainly intended for people age 65 or older, who are enrolled in both Parts A and B of Medicare; however in some circumstances persons under 65 and enrolled in Medicare may be eligible.
What services and benefits does Medigap offer?
Depending on the plan, the following benefits and services can be covered by Medigap:
Additional 365 hospitalization days
1st Three pints of blood for a transfusion
Part A and B deductibles
Part A and B coinsurance and copays
Part B excess charges
Foreign emergency travel care
Hospice respite care
Click here for an overview of all the Medigap plans.
Does Medigap Cover Prescription Drugs?
No. You'll want to enroll in a stand-alone drug plan. Click here for an overview of the new Medicare Part D prescription plan.
How Much Does Medigap Cost?
The cost of a Medigap plan depends on your age, zip code and desired coverage. Click her to get a Medigap quote.
Where can I sign up for Senior Medigap?
We have just launched a new site called Senior65.com that is dedicated to helping you understand and sign up for Medicare Supplement Insurance.
How to Select a Medigap Plan
Identifying the best Medigap plan depends on your individual medical needs and your budget. To pick the one that's right for you, we recommend that you first review the available plans page to see what each plan covers and compare their offerings to the benefits you care about.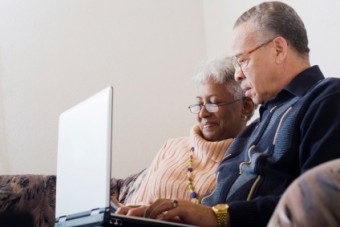 Currently, the most popular Medigap plan is Medigap Plan F. These plans seem to cover the key benefits that many people want and is less expensive than the others. Having said that, everyone is different and it's worth it to invest a few extra minutes to get familiar with what all the plans have to offer before you make a decision. As you think about which benefits are most important and which you can do without, consider the following (which all correspond to Medigap plan benefits):
Do you have a chronic health care condition that frequently lands you in the hospital?
Do you travel overseas often?
Do you have a disability that requires a skilled nursing facility?
What is your family health history? Has anyone in your family required hospice care?
Would you like to have your preventative care covered?
Medicoverage has recently launched a new site dedicated to senior health insurance that offers a easy way to compare medigap plans. Check it out.
Finally, one of the more challenging questions you must answer is whether you want your Medigap policy to pay for your Medicare coinsurance/copayments and deductibles. To figure this out, you must look at your current expenditures on coinsurance/copayments and deductibles: i.e. are you using your Medicare (or other insurance) a lot already? If so, do you think that paying the monthly premium for the Medigap policy would cost you less than the total of all these expenditures? If the answer is yes, then you should elect a Medigap policy that covers these expenses.
Now it's time for you to learn how to win the Medigap pricing game. Visit our "Getting the Best Price" page to learn how.
Or if you'd prefer, you can move right into getting some quotes by visiting our senior quote engine.
Available Medigap Plans
Medigap plans are standardized plans lettered "A" through "N". Click on the PDF link below to see a table summarizing these standardized Medigap plans, which are available for enrollment.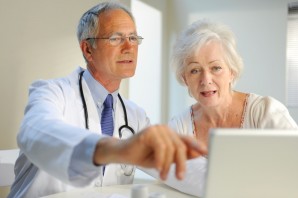 Current Medigap Plans Summary Table
UPDATE: 2015 FIGURES: K $4,940 and L $2,470.
Not all Medigap policies may be available in your state, but when you enter your zip code into our quote engine, plans that are not available in your area will automatically be filtered out.

NOTE: In Massachusetts, Minnesota and Wisconsin, Medigap plans are standardized in a different way, so the plans outlined on these tables do not apply to you. In order to get information on plans in your state, call the appropriate number listed below:

Massachusetts: 1-800-243-4636
Minnesota: 1-800-333-2433
Wisconsin: 1-800-242-1060
Which Plan Should I Select?
Now it's time for you to learn the best way to find the Medigap plan that's right for you. Our suggestion is to weigh your monthly budget, your current needs, and more importantly future needs, before you choose a Medigap plan. By far the most popular plan is the plan that covers the most: Medigap Plan F. This plan covers everything that Medigap covers, but as you guessed it, it's the most expensive Medigap plan. If this plan is not within your budget there are options, including a Medigap Plan F with a high deductible.
Visit our How to Select a Medigap Plan page to learn how. You can also visit our new site www.senior65.com that clearly shows what Medigap benefits go with each plan.
Or if you'd prefer, you can move right into getting some quotes by visiting our senior quote engine.
Medicare Overview
It is easy to get confused between Medicare and Medigap. Both have the prefix "Medi" and both have different versions that are identified by letters such as Medicare part B or Medigap plan B. Let's get it straightened out right here.
What is Medicare?
Medicare is Federally sponsored health insurance for people age 65 or older, or for people of any age that have certain disabilities. Medicare covers many health care products and services that are considered medically necessary, but there many things (gaps) that it does not cover. To enroll in Medicare you get the Initial Enrollment Period and the Special Enrollment Period. Medicare is divided into 4 sections or "parts" that cover many health care services and supplies. These parts are explained below.
The 4 Parts of Medicare
Medicare Part A
This is basic hospital insurance. It helps cover inpatient care in hospitals. It also covers the costs associated with skilled nursing facilities, hospice care, and even some home health care.
Medicare Part B
This is general medical insurance. It helps to cover many doctors' services and outpatient care. It also helps to cover some costs associated with preventive care and services.
Medicare Part C
This is where you will find Medicare Advantage Plans. Advantage plans are Federally approved private health insurance options that include both Part A and B above and other additional costs such as prescription drugs. At one time Medicare Part C was a popular choice but with the addition of Medicare Part D, most people purchase go with Part A,B and D over Part C.
Medicare Part D
This is the most recent addition to Medicare. It's the new Medicare prescription drug coverage option that is run by private insurance companies, but these plans are approved by and under contract with Medicare. This will cover some of the cost of prescription drugs.

If you understand the above, you have a pretty good understanding of Medicare. And it's important to understand Medicare so that you can make a good, informed decision about purchasing Medigap insurance to fill in the gaps left by Medicare.


What is Medigap Insurance?
Medigap is a nickname for Medicare supplemental insurance plans. Medigap plans are private health insurance plans that are designed to help cover the "gaps" in coverage in Medicare. Examples of these gaps would be co-insurance, co-payments, deductibles and certain medical care not covered under Medicare. While Medigap does address many of the shortcomings of Medicare, Medigap plans currently sold do not cover long-term care, dental, vision or private nursing.

It's also important to understand that Medigap policies are different from the Medicare Advantage Plans mentioned above. Medicare Advantage Plans are ways to get Medicare benefits, while Medigap plans are ways to get benefits that are not covered by original Medicare. Medigap plans supplement Medicare.
Medigap Plans are Standardized by the Federal Government
Even though Medigap plans are run by private companies such as Blue Cross or United Health, every Medigap policy must be standardized and must follow Federal and state laws. The Feds have labeled the different Medigap plans by letters "A" through "L." There are multiple "A" plans offered by multiple companies, but they're all basically the same plan. This makes it easy to compare "A" plans between two companies since they are the exact same coverage but not necessarily the same price. To clarify further still, that means that each private company that offers a certain plan has to offer the exact same benefits as their competition. The same can be said for the "B" plans, the "C" plans, and so on.
Next Steps
We get so many visitors researching Medicare, Medigap, Medicare Advantage or Part D drug coverage that we have just launched a new site dedicate to Senior Medicare Insurance. It's called Senior65.com and it offers clear information and instant quotes without adding any personal information. http://www.senior65.com here.
An Introduction to Health Insurance for Seniors
Medicare is the Federal health insurance program covering eligible persons age 65 or older, and those under 65 with certain disabilities. Medicare is, however, not comprehensive.
Medicare pays for less than half of what it costs a typical senior for health care. Medicare will not pay for things like deductibles, coinsurance, hearing aids, eyeglasses, prescription drugs, or long term care. That is why there are other Medicare health plans available, such as Medicare Supplement health insurance (Medigap). Medicare Advantage, and Part D (prescription drug coverage).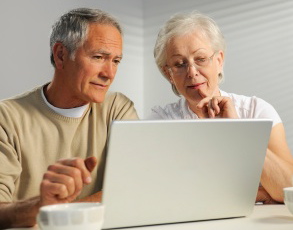 We have written step-by-step guides to help clarify the often complicated landscape of Medicare and Medigap. Those guidelines are provided under the links to the left and are also described below.


STEP 1: Understand Original Medicare. You want to know what Original Medicare covers, doesn't cover, and its limitations of coverage before you decide which Medicare insurance might be right for you. Click here to see the 2015 Guide to Medicare costs and here to read what Medicare doesn't cover.


STEP 2: Learn the difference between Medicare Advantage and Medigap. While MA plans have $0 to low monthly premiums,and added perks like drug coverage, dental and vision, they limit their network of doctors and hospitals and cover things differently than Original Medicare. Whereas, Medigap plans do not cover prescription drugs and generally have higher monthly premiums, however they can cover all out of pocket Original Medicare costs while keeping Medicare's nationwide network, and offering extras like 365 additional hospital days and foreign emergency healthcare. Once you become familiar with the benefits offered under by MA and Medigap plans, you should seriously consider which are most important to you. This will prepare you for step 3.


STEP 3: Learn whether or not you need a stand-alone drug plan. If you go with a Medicare Advantage plan, more than likely, you will not need to enroll in a stand-alone drug plan. However, if you stay with Original Medicare and/or enroll in Medigap, you'll want to consider a stand-alone prescription drug plan.


STEP 4: It's time to get some Medicare Insurance quotes. Simply enter your zip code in the box near the top of the page, then click the "next step" button at the bottom. You can enter your contact information as well, but that info is optional.


If you would prefer to have personalized help at any time, feel free to visit our Senior65.com site dedicated to seniors or contact one of the licensed agents who are ready to assist you at 800-930-7956.