ObamaCare: 9 New Patient Benefits
With ObamaCare's new Healthcare Exchange beginning January 2014, there is so much information out there that it can seem overwhelming. We've made a list of new benefits and details of the new Bronze Plan, Silver Plan, Gold Plan, and Platinum Plan.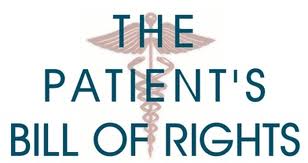 ObamaCare Patient Bill of Rights
With ObamaCare, everyone is guaranteed issuance, because pre-existing conditions do not stop anyone from becoming insured.
Can choose any primary doctor from provider's network.
All children under 26 may be eligible to be covered under parent's health plan.
Lifetime and annual limits on most benefits are banned for all new health insurance plans.
Insurers can no longer cancel your plan because you made a simple mistake.
Insurance companies must now publicly justify any unreasonable rate hikes. 80% of your premium must be spent on medical care.
You can now seek emergency care at a hospital outside of your health plan's network.
Preventive Care costs $0
You now have the right to ask that your plan reconsider its denial of payment.
Conclusion
Any questions about the new Healthcare Exchange and your state please call 800-930-7956 or contact Medicoverage.