HSA Plans Available on Exchange
Health Savings Accounts are here to stay, as the new Affordable Care Act plans are making HSAs available on high-deductible plans. For those who have fallen in love with this type of health coverage are sighing a big sigh of relief. For others who don't understand why balloons are being released into the air, let me explain how they work with the new ACA plans: Bronze, Silver, Gold, and Platinum.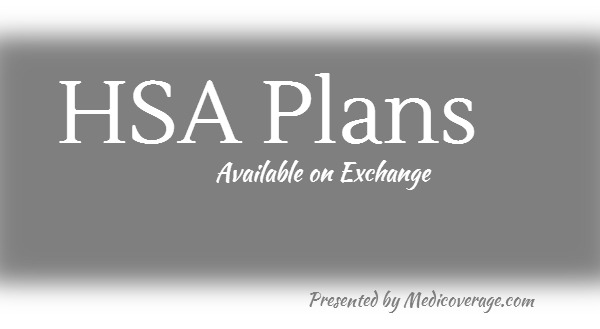 What are HSAs?
A Health Savings Account is a health plan with a high-deductible that allows individuals and their qualified dependents to put pretax dollars into a savings account to pay for their out-of-pocket medical costs as needed. It is important to note that the tucked away money cannot be used to pay for premiums.
Benefits of an HSA
Tax savings: Money put in your HSA may reduce your taxable income.
Tax-free earnings: Money kept in your HSA earns interest tax free.
Tax-free spending: Money taken out to pay for qualified health care costs is never taxed.
You maintain ownership of account: Unused money is yours to keep.
Investment Options: After a period of time you may be able to use your HSA for investment opportunities.
HSA Annual Figures
2016 HSA Limits
| | |
| --- | --- |
| HSA | 2016 Limits |
| Deductible | $1,300/$2,600 (ind/fam) |
| Contribution | $3,350/$6,750 (ind/fam) |
| Max Out of Pocket | $6,550/$13,100 (ind/fam) |


2015 HSA Limits
| | |
| --- | --- |
| HSA | 2015 Limits |
| Deductible | $1,300/$2,600 (ind/fam) |
| Contribution | $3,350/$6,650 (ind/fam) |
| Max Out of Pocket | $6,450/$12,900 (ind/fam) |
Can My Employer Contribute to My HSA?
Yes, they can give you the option of an HSA on SHOP (Small Business Health Options Program).
And a double yes, because an employer who doesn't offer health insurance may still contribute to your HSA. And here's the kicker, the contribution more than likely does not count as earnings. Which means your employer could contribute the maximum amount and you could still qualify for premium subsidies to help with your monthly policy cost and/or cost-sharing subsidies to help with costs when you seek medical care. Pretty sweet deal.
To learn more about an HSA plan in your state call 800-930-7956 or contact Medicoverage.