How to Select an Agent on Healthcare.gov
Millions have attempted to use Healthcare.gov to research plans available in their state. However, many are receiving "busy" messages from the website and long delays on the phone. One way to avoid this is to work with an agent.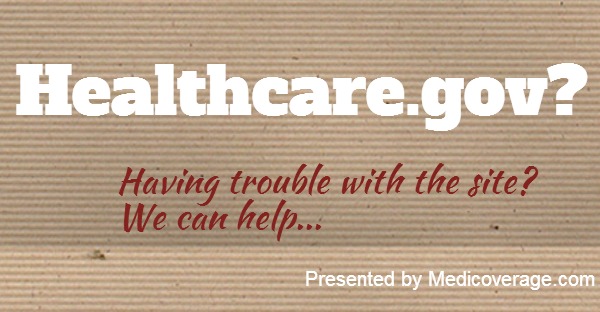 How are Agents and Navigators Chosen?
Agents/Brokers and Navigators are two ways for consumers to receive personalized help with the ObamaCare Bronze, Silver, Gold, and Platinum plans. The following explains how each are appointed:
Agents: Go through a rigorous training period to become certified by the state, the Exchange, and appointed by the provider (ie. Blue Cross, Humana). This process is continuous, as agents and brokers must continue their studies to maintain their license. The way an agent is chosen depends on the state, but per California's Insurance regulations an agent must pass a background check and must not have "demonstrated a willful attempt to derive a personal financial benefit through the nonpayment or underpayment of taxes."


Navigators: Navigators are hired by the state and feds to help educate the public about health care options. According to CMS.org, navigators undergo extensive training, however they are not required by federal law to pass a background check
Difference Between Navigator and Agent Help
Navigators are paid through federal and state grants (up to $50K per year). They are unable to suggest one plan over the other and are not allowed to help with off-Exchange plans that may have a lower monthly premium.

Agents don't cost anymore money to use than if you were to purchase directly from your provider. Agents are also able to suggest plans based off what might be best for you and your family, as well as enroll you in an off-Exchange plans.

Both navigators and agents are able to help you sign up for Exchange plans and help you learn if you qualify for premium subsidies (to help with monthly payments) and/or cost-sharing subsidies (lowers your cost for out-of-pocket costs when you seek medical care).
Concerns About Navigators
Navigators have been one of the most controversial aspects of the Affordable Care Act. Officials have expressed concerns that navigators will not be vetted properly to deal with personal financial information.
A story published today, by the Daily Caller in Kansas, raises concerns about the navigator program. The article discusses how the lack of background checks in Kansas allowed the only full-time navigator in Douglas County, who deals with personal financial information, to be hired regardless of her financial history: "which includes a bankruptcy in 2003, a 2007 civil charge from a local check cashing business called Midwest Checkrite for writing a bad check, being more than $1700 behind on her state tax bill, and having an outstanding arrest warrant in nearby Shawnee County."
UPDATE 11/27/13: Paper applications are an easy way to apply for the Affordable Care Act. Go to ObamaCare Exchange Healthapplication.com. Remember to fill it out and send it in as soon as possible to ensure the earliest enrollment date.
Conclusion
At this point you'll need to contact your agent directly to work with them for plans sold through the federal exchange. As Healthcare.gov is not totally ready, the complete list of agents will be added shortly. However, to speak with an agent now about on and off-Exchange plans call 800-930-7956 or contact Medicoverage for assistance.