Fed's Health Website Under-Quoting ACA Plan Rates
The Centers for Medicare and Medicaid's (CMS) Health Insurance Marketplace website has been drastically under quoting Affordable Care Act (ACA) health insurance prices. According to CBSNews, the federal exchange website doesn't correctly calculate the date of birth of Bronze, Silver, Gold, and Platinum plan premium rates. Let us explain.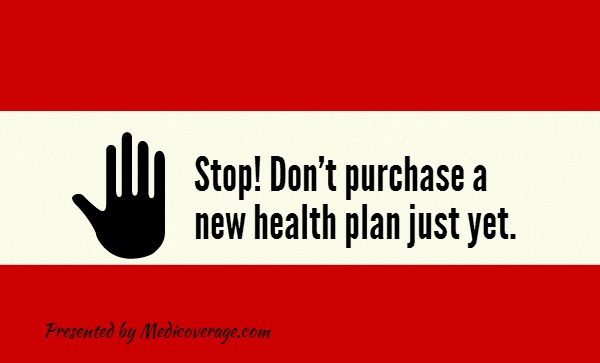 Quote Problems with the Federal Exchange Website
The inability to quickly get a health insurance quote without first proving your identity is a large complaint of the new Federal Exchange website. To address this, the CMS team has now added a way to get a quick quote without first entering your personal information or social security number. Unfortunately this new method may be inaccurate. Currently the quote tool only asks if you are "49 and younger or over 50." According to CBSNews, "the 49-or-under group (rates) are based on what a 27-year-old would pay. In the 50-or-older group, prices are based on what a 50-year-old would pay." This is not how the plans are really priced, however, and this could make a difference of more than $200 a month. After CBSNews compared exchange quote prices with the actual prices from insurance providers, they determined that "in some cases, people could end up paying double of what they see on the website."
General Problems with Exchange Website
In addition to inaccurate quotes, the federal website is still creating frequent error messages after nearly one month in operation. We confirmed this today when we tried 5 times to set up an account. We had to use several different email addresses and still couldn't get into the system. The federal website isn't alone in it's struggle to get it right, apparently the state of Washington's own exchange under quoted 8000 applicants.
How to Learn Your Actual Monthly Premium
As the exchange sites are still unreliable, the best way to get a quote is to contact an authorized agent who is able to get the direct prices from the insurance provider. Don't worry, authorized agents can still make sure you receive premium subsidies and cost-sharing subsidies, if you qualify. Regardless of who you work with, we are stressing to all considering a new ACA insurance plan, wait until the dust settles. You do not need to rush into a plan right now, as ObamaCare enrollment runs until December 15th for a January 1st start date.
To learn more about the new plans or to speak with an authorized agent, call 800-930-7956 or contact Medicoverage online.