Affordable Care Act and Mental Health Coverage
The Affordable Care Act includes mental health in its essential health benefits. It has been released what ACA plan enrollees can expect from their new Bronze, Silver, Gold, and Platinum plans in regards to treatment for mental health.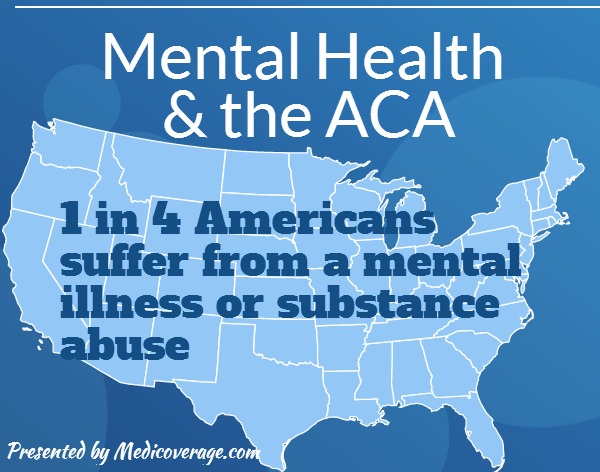 Who is Covered Under the Mental Health Provision
This will affect 1 in 4 Americans who suffer from mental illness or substance abuse. Previously insurance companies were not required to include these services. In a quote from WSJ, Kathleen Sebelius, United States Secretary of Health and Human Services, stated "For way too long, the health insurance industry has openly discriminated against people with mental health and substance abused disorders. We are finally closing the gaps in coverage."
New Mental Health Coverage
A previous law required large groups to charge the same copay and deductible for mental health services as it does for other medical services, and now the ACA builds upon that law. The following are a few of the new coverage benefits of the ACA plans for mental health:
All individual and small-group plans sold through the health insurance marketplace must include mental-health benefits
Must cover psychiatric day programs and rehab
If a patient is refused treatment they have the right to see why in writing within 30 days and appeal
How Mental Health Laws Affect Seniors
Like many of the ACA provisions, Medicare is not affected by this ruling. Original Medicare will continue to have 190 days of inpatient psychiatric care.
To learn more about mental health services covered call 800-930-7956 or contact Medicoverage.