50 State Premium Rates: Affordable Care Act
The Health Insurance Marketplace opening is on October 1, 2013, we have compiled a list of preliminary premiums for all 50 states plus DC. The new Affordable Care Act plans are known as the Bronze, Silver, Gold, and Platinum Affordable Care Act plans.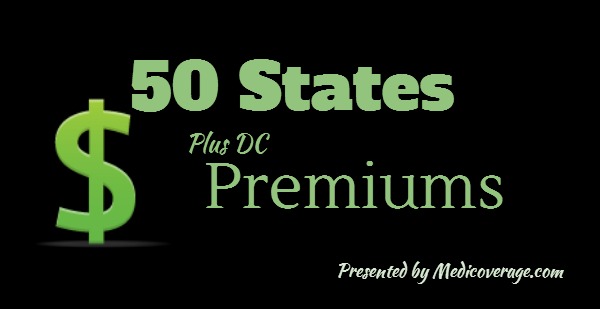 US State ACA Premiums
The following premiums are for the Silver Plan based off an average for a single 35 year old, non-smoker, in one region of the state. As well as these premiums do not include federal premium subsidies to help with the monthly cost of the policy to give you the raw cost of the plan. Click on the state on the left to learn more details about your state.
State Dental ACA Premiums
Each state and provider has its own dental plans offered and states have chosen to do adult stand-alone plans -just means separate from the actual health plan. Click here for your state's dental quote.

Remember the above are averages only. For your specific premium call 800-930-7956 or contact Medicoverage.