ObamaCare: Federal Subsidies
Under ObamaCare there are federal subsidies to help with a portion of your health insurance under the new law. When the new Healthcare Exchange begins January 2014, with the new Bronze Plan, Silver Plan, Gold Plan, and Platinum Plan, there are two types of federal subsidies available: 1) Premium Subsidies, and 2) Cost-sharing Subsidies (coinsurance, copayments, deductibles).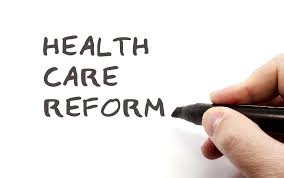 What are Federal Premium Subsidies?
Federal Premium Subsides are available to help with the cost of month premiums, to help individuals and families have health coverage.
How it works:
You are eligible for a subsidy if you fall between 100 -400% of the Federal Poverty Line (FPL)
Depending on age and which plan the federal government will allot a portion of your premium
What are Federal Cost-Sharing Subsidies?
Federal Cost-Sharing Subsidies help with copayments, coinsurance, and deductibles for families that need extra help.
How it works:
You are eligible for a cost-sharing subsidy if you fall between 100 -250% of the FPL
If you have a Silver Plan -as this is the only plan eligible
Further Questions
To learn if you are eligible for either Federal Premium Subsidies or Federal Cost-Sharing Subsidies call 800-930-7956 or contact Medicoverage.