Tonik Blog
Seaching for Tonik New Hampshire? Consider Blue Cross Premier
January 01, 2012
Marcie Gooden
So for reasons beyond my understanding, Anthem Blue Cross Blue Shield of New Hampshire has stopped offering Tonik health insurance plans to new members. The good news is that they now offer a few new plans that are worth considering.


When Anthem Blue Cross packed up Tonik last year (2011), they came out with both the SmartSense and Premier plans. I personally really like the Premier plans and here is why. If you select a Blue Cross Premier plan with a deductible of $2500 or higher you will not be subject to that annoying co-insurance. Co-insurance is the percentage of expenses you pay AFTER you have paid the deductible. While co-insurance is not intrinsically evil, I'd rather not pay anything else after satisfying my deductible. How about you?


One reason why I liked Tonik so much is that those plans didn't have co-insurance and the good news is now Premier plans offer an option to skip the co-insurance. I also like that all the plans have unlimited office visits. That's something Tonik never offered in NH. Also the old Tonik plans used to charge you for preventive visits like a physical or OBGYN and all the related test. These new premier plans have no charge for preventive visits and preventive testing. Yay!!!
While premier doesn't offer Dental like the old Tonik, IMHO you're getting a better deal for the price. You can learn more about the new premier plans here.
New Tonik plans roll out to all states but California and Colorado
October 04, 2010
Mike Rose
On September 23, 2010, every health plan had to be updated to offer new health care reforms and older plans couldn't be sold. Anthem now has the new plans available in all states but CT and CA. No word on when you can buy Tonik in California or Connecticut.
What Tonik plans are now available for Purchase?
As of October 1, 2010 you can purchase the following plans:
Georgia: Tonik 5000, Tonik 3000, Tonik 1500
New Hampshire: Tonik 5000, Tonik 3000, Tonik 1500
Colorado: Tonik 5000(no other tonik plan will be offered)
Nevada: Tonik 5000 (no other tonik plan will be offered)
Connecticut: TBA
California: TBA
Why the Hold Up in CA and CT
Any changes to any health insurance plans must first be approved by the state insurance commissioner. Until the new Tonik plans are approved, they cannot be offered for sell. If you live in CA and CT and want to be alerted to the plans availability, please contact us.
When can we purchase Tonik in California or Connecticut
No one knows for sure but as of Oct. 1, 2010 no Tonik plans were available for purchase in CA or CT. We do know that only the Tonik 5000 will be available in CA once the new plan is approved. We will keep you posted.
Will Tonik 1500 and Tonik 3000 be offered in California after September 23?
August 27, 2010
Mike Solis
Tonik is changing in most states after September 23, 2010. We are not sure if the Tonik 1500 and 3000 will be available to new members in California in the future. Anthem Blue Cross regularly sends out updates to agents explaining that things will be different after 9/23/2010. If you don't recall (or if you just have a life) Sept 23rd is the date when insurance companies have to install certain reforms as part of the health reform act recently passed by Congress (the thing called Obama care). Because all these changes are occurring rapidly, the insurance companies are scrambling to make changes to plan to comply with new laws.
This is why you cannot get a quote for a plan with an effective date beyond Sep 23rd. They don't know exactly what plans will be offered an at what price. We will update this blog as soon as we know.
But we are seeing signs that Anthem is treating the Tonik 5000 differently than the Tonik 1500 and 3000. We know for sure that the 1500 and Tonik 3000 are going away in Colorado and Nevada but we haven't had word in California. . We will just have to wait and see. If you have your heart set on the tonik health insurance in California with the lower deductibles, our recommendation would be to apply before the September 22. We will keep you posted here if we learn anything new.
Tonik Nevada 1500 and 3000 plans no longer available to new customers
August 17, 2010
By: Mark Solis
As of September 17, 2010 Anthem Blue Cross of Nevada said the following plans will not be available to new members. The list includes the popular Tonik 1500 and Tonik 3000. This will not affect current members who already have a Tonik plan.
Anthem Blue HSA
Anthem BlueSaver 2000
BluePreferred PPO
Legacy HSA
Lumenos HSA, HIA and HIA+
RightPlan PPO 40
SmartSense deductibles 500, 1500, 2500, 5000 and 7500
Tonik deductibles 1500 and 3000

Existing members who enjoy the benefits of their current plan may remain on their plan, and they may continue to add family members to their current plan after September 22, 2010. There are no benefits or rate changes associated with discontinuing sales of these plans.
Tonik California New Application July 1
June 25, 2010
By: Mike Solis
If you are currently applying to Blue Cross Tonik, make sure you get your application in before July 1, 2010 as a new (longer) application is coming. Anyone trying to access their Tonik CA application on or after July 1 will have to start over from the beginning.
That is basically it in a nutshell. The Tonik application in California is going away for a while. So if you like the cool graphics of the current application, you better log in today to finish your application. Starting the first of next month, Tonik applicants will have to fill out the Anthem Blue Cross application designed for traditional plans. You can go here to apply: http://www.healthapplication.com/tonik
Will this affect other Tonik state applications?
No. We have been told that only Tonik CA will be switching to the traditional format. All other states will have the same Tonik application that you know and love.
Why are they going to change the Tonik Application?
Good question!!! We have been told that the State of California has to approve any changes to an application. Anthem is hoping to add additional questions to all their health applications. Changes to the traditional Anthem health insurance application have been submitted and approved. The current Tonik application has not been submitted for changes so they are moving it over to the new and approved traditional application.
Will the Tonik only application come back to California?
We don't know but we hope so. The current Tonik application is so clean and simple to fill out that it would be a shame if California individuals could not access it. Hopefully they will submit it for review by the state of California with their new desired changes.
Remind me again, why should I care if the Tonik application is changing on July 1, 2010?
This should only affect Californian's who want to sign up for Tonik in the near future. If you have started an application and wait until after July 1, you will have to start a whole new application and none of the information that you previously entered will be transferred over to the new application. Additionally the new application adds more questions so it could take a little longer
Nevada Tonik: Blue Cross Health Coverage Explained
June 15, 2010
By Mike Rose
The main reason people should purchase a Tonik health plan in Nevada is to protect themselves from bankruptcy should a major health issue occur. We all have health insurance horror stories about some uninsured friend being billed thousands of dollars for medical fees. Since Tonik has a 5 million dollar life time payout, you can rest assured that if you ever did have very expensive hospital bills you would be covered. But you would first have to pay your deductible.
How does the Blue Cross Tonik Nevada deductible work?
Tonik offers three different plans with three different deductibles.
1) Tonik 1500
2) Tonik 3000
3) Tonik 5000
To learn more about these plans or to apply for Tonik, visit our Tonik NV section
What does Nevada Tonik cover before satisfying the deductible?
Tonik covers office visits, dental, vision, emergency room benefits and some drugs benefits without having to first pay the calender year deductible. See below for examples of what benefits you can get with TONIK in Nevada before satisfying the deductible.
Tonik NV Office Visits:
Doctor Visit Copay is $20-$40 (depending on Tonik plan)

Tonik NV Dental:
2 check-ups per calender year
Initial xrays
Teeth Cleaning

Tonik NV Vision
First $50 of vision related expenses reimburse each year

Tonik NV Emergency Room Benefits:
$100 copay for each ER visit

Tonik NV Prescription Drugs
To see exactly what is covered under a specific Tonik plan, please visit our Anthem Nevada Provider Page and click on the Tonik plan of your choice.
Just an FYI make sure you spell Tonik with a "K." We see lots of people looking for Nevada Tonic Health Insurance but are unable to find it.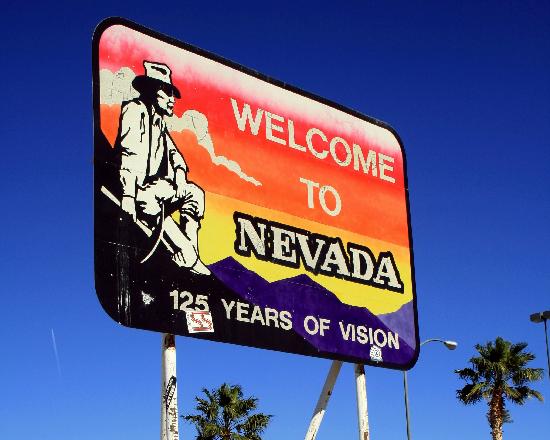 Tonik Connecticut: When do they raise rates?
June 14, 2010
By: Mike Solis
Tonik health insurance in Connecticut is underwritten by Anthem Blue Cross Blue Shield of Connecticut. The company has historically changed rates on the first day of the new year, although it was reported that in 2009 they tried to raise rates for October but were declined. Here is the process as we understand it:


Tonik Rate Action Process for Connecticut
1) Anthem calculates the amount of claims received for each plan type and compares them to the premium that the charge. Basically they look at how much money came in from members in the form of their monthly bill vs how much had to go out to pay for members medical expenses.
2) Anthem Connecticut makes adjustments to future premium based on the amount of claims by plan (like Tonik) and by age/gender demographic.
3) The company submits their request increases (or decreases which we have seen occasionally in the past) to the Connecticut Department of Insurance.
4) The CT Department of Insurance can either reject or approve insurance price changes.
5) We, Medicoverage, alert you by email as soon as we hear that Tonik prices may be going up. We discuss options, and if necessary, alternative plans.


We have not seen that prices are "locked-in" for a period of time. So if you purchase a plan in December and the price goes up in January, then your plan would go up as well. One trick to see if the Tonik plan you are about to purchase is going to increase in the near future is to request a Tonik quote with a future start date and see if it matches your current price quote.
Does Tonik health have Coinsurance?
June 10, 2010
By: Mike Solis
We got an email the other day from a dad saying: "IA>?,??,>d like to sign my daughter up for the Tonik plan, but donA>?,??,>t understand the A>?,?_"coinsuranceA>?,?A_ part. Can you explain?" I thought this would make a good Tonik blog entry. For those of you at home, Co-insurance is the percentage amount of money an insurance member will have to pay AFTER he/she satisfy the deductible. Yes many insurance plans expect you to pay a portion of money after you have paid the deductible.


While Tonik benefits are slightly different in each state, currently none of the Tonik plans require coinsurance for medical related issues. This means that once the daughter meets her calendar year deductible, there are no additional charges (this is what is called co-insurance as explained above) for all medical-related covered services.


When it comes to the current Tonik dental benefits, however, there is co-insurance. So if his daughter has a check up, teeth cleaning, or initial x-rays there is no charge for Tonik members in network. If she has a cavity, however, she will have to pay the dental deductible (usually $25-$50 dollars depending on your state). Then she will pay 20% coinsurance for that cavity. This means that Blue Cross will pay 80% of the cavity and your family will pay the remaining co-insurance.


Hope this helps. If you would like to coinsurance in detail (what fun!), please contact our offices. If you are ready to apply you can access the application directly at www.healthapplication.com/tonik .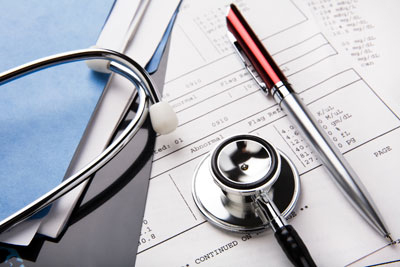 Is BCBSGA Tonik the same as Anthem Tonik?
June 09, 2010
By Mike Solis
Tonik health insurance is directly associated with some form Anthem in every state that sells Tonik except Georgia. People are wondering what is the difference from BCBSGA Tonik and Anthem Tonik. The answer is not that much. A few years back Welpoint, the parent company to many Blue Cross companies across the nation decided to do a rebranding with their Anthem name. Most states including California, Connecticut, Colorado, Nevada and New Hampshire took on the Anthem moniker. So if you purchased a Tonik plan in California, for example, it would be called Anthem Blue Cross Tonik. Blue Cross Blue Shield of Georgia, however, did not rebrand using the Anthem name.


So while the Anthem name is not used with referring to BCBSGA, if you visit the company's website you will see that they say that Blue Cross Blue Shield of Georgia is affiliated with the following companies:


Anthem Blue Cross and Blue Shield Plan Administrator, LLC
Anthem Blue Cross Life and Health Insurance Company
Anthem Health Plans, Inc. DBA Anthem Blue Cross and Blue Shield
Anthem Insurance Companies, Inc. DBA Anthem Blue Cross and Blue Shield
Anthem Life Insurance Company


So BCBSGA and Anthem are "affiliated." The bottom line is Tonik benefits vary slightly state-to-state, so read your GA Tonik summary of benefits. All Tonik plans, regardless of state, have a 5,000,000 lifetime payout and covered medical, dental and vision benefits. The national network call Blue Card is the same if you purchased Tonik in Georgia or California. Hope that helps.
How do I get a Tonik Quote?
June 02, 2010
By Mike Solis
So yeah, you get it. Tonik has a cool website and the health insurance coverage is probably what you are looking for. But how much does it cost?
Tonik's price is based on 4 main factors
Age: The younger you are the less it will be.

Gender: Females tend to cost more than males when they are younger but less when they are older.

Zip: Rural areas tend to be less expensive than urban areas.

Health History: Smokers, people on expensive medications or people whose body mass index is outside the underwriting guidelines may pay more.

Tonik Quick Quote gives quotes on Age, Gender, and Zip
Now it wouldn't be quick if it factored in your total health background. So while the online application will factor in your health history to give you a more accurate quote, the quick quote button can give you a general quote in seconds. See below

Steps to getting a Tonik Quick Quote
1) Visit www.medicoverage.com/tonik

2) Click on your state name on the right

3) Click on the green apply tab under your state

4) Wait until the "Cover your A-Z page" to open up. Be patient!

5) Find the box in the lower left hand corner called "QUICK QUOTE"

6) Click GO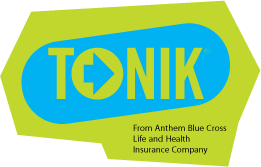 Tonik Colorado: 3 tips if you lose your insurance card
May 28, 2010
By: Mike Rose
So if you are young and active like many Tonik members you also probably lose things all the time. Maybe you are always on the go or you just have a lot of pockets that are hard to keep track of, whatever the reason we have got you covered. So what do you do if you cannot find your Tonik card? First of all: Don't Panic. Whether if you lost your Tonik card on the slopes in Aspen Colorado or just can't find it after a big night out, don't worry. You are still covered even without your card. That being said you will want to take action quickly to avoid the hassles of extra paperwork should you show up to a hospital with no health card.
1) Order a new Tonik card:
Visit our Colorado Member Section and click on the VIP lounge. There you can order a new card. If you cannot remember your username or password, you are out of luck. In that case give us a call and we can order it over the phone. It takes about 2 weeks to receive a new card. UPDATE: There is talk that Anthem will close down the VIP lounge for new members. Not sure if that is for all states or just California. Let us know if you cannot access the Tonik Vip lounge and we can solve your issue over the phone.
2) Find your health card ID number and write it down.
Most doctors and facilities can verify your insurance with just your name and ID number. So write down your ID number and put it in your wallet until you get your new card in the mail. Where do you get your ID number? You can either check your approval email you got after you applied or you can call us and we can look it up for you. If a doctor needs to verify your coverage and they don't trust the little piece of paper you hand them with your ID number on it, just have them call Anthem Blue Cross Blue Shield Member verification at 877-833-5742
3) Return to what you were doing before you lost your card
Now that wasn't so hard was it?
Tonikplans.com moves to Medicoverage.com
May 15, 2010
by Naya Jones
Medicoverage Inc issued a Tonik press release today stating that it is moving its popular website, tonikplans.com to its flagship site at www.medicoverage.com/tonik. The move is designed to make Medicoverage.com vast insurance resources available to members who research and purchase Tonik.
According to Medicoveage CEO, Eric Scheinbaum, "Tonik insurance members will be able to tap into our newly relaunched member section which includes key contact lists, claim forms, summary of benefits and online chat tools."
The relocation of the domain is part of a larger effort to make http://www.medicoverage.com a "one-stop shop" for all its clients health insurance needs. "Medicoverage.com is now the 'go-to' site for individuals searching for Tonik health insurance," explained president Chris Mihm. "But now the same location offers resources for families, seniors, small businesses and those living in non-tonik states."
For more information on the relocation view the Tonik press release.
Tonik California Rate Increase Delayed Again
April 28, 2010
By: Naya Jones
Tonik members in California can breath another sigh of relief as Anthem Blue Cross of California has pushed back the controversial insurance rate high again.
Why the Rate Increase for Tonik?
You may remember that in January 2010 some Tonik members were told their prices were to increase. Anthem Blue Cross said this was due to the increased cost of paying member claims for Tonik and their other health insurance plans. There was a lot of negative feedback regarding the rate increase. Obama and many politicians including Gubernatorial candidate Steve Pozner, claimed that the increased rates were unfair. Anthem agreed to postpone the March rate action until May 2010 to let an independent group review the requested new rates to see if they were justified. Medicoverage sent out an update to our members explaining the Blue Cross rate action. Since then we have been waiting to hear if Anthem would indeed raise health insurance premiums.
Will California Tonik Raise Rates in May 2010?
The short answer is: NOT YET!!!! We haven't seen the results of the independent analysis so know one knows if the original proposed rate increase will stick. All we know is that for now Tonik members who were slated for March rate hikes will not see prices go up in May as had been previously announced. This time, however, they did not select a date for when rates may go up. This should mean that if they do intend to raise rates in the future, they will have to give members 30 day notice. We will send out emails to all our Tonik members who may be affected by any future rate increase.
If you currently have Tonik and would like to explore alternatives to your current plan, please contact our independent health insurance agentsor visit our health plan quoting tool.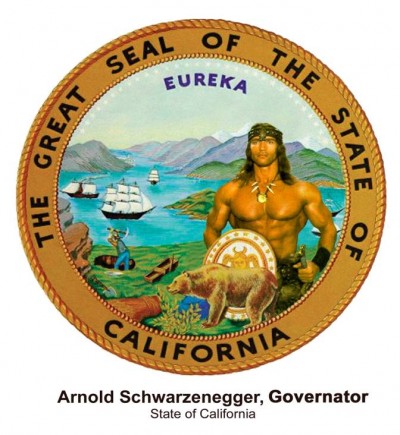 Tonik Health Insurance Blog Launched
April 01, 2010
By Mike Solis
As part of a larger move to update our pervious site Tonikplans.com, the Tonik news section is now the Tonik Health insurance blog. This move is more than just calling a news page a blog page. The new blog set up located on our flagship site http://www.medicoverage.com/tonik-blog will allow us to offer more personalized Tonik information than our old news format. Additionally we can get out Tonik news on the fly in real time. Please send us feedback on how you like our new blog and if you like it please link to us. We have also listed our Tonik plans Blog at GetBlogs Blog Directory.
Tonik Health Insurance: Still a good option for young people?
March 24, 2010
By: Naya Jones
With health care reform moving forward, will Blue Cross Tonik health insurance still be the obvious choice for young people? For the last 5 years Tonik health insurance was the most popular plan with single individuals under 39 years old in the six states in which they operate (California, Colorado, Connecticut, Georgia, New Hampshire, Nevada). If the proposed health insurance bill passes, Tonik still may be the best choice. In the short term, this will be definately true. Here is why: The bulk of the reform efforts are set to take place in 2014. The main changes to take place before then only seem to enhance Tonik. We have listed the three main provisions below with our understanding how they will impact Tonik health plans.
1) No lifetime payment caps on insurance plans
The bill says that no plan within 6 months of approval cannot have a maximum payout limit. Tonik currently has a $5 million dollar lifetime payout so this change would only improve the plan.
2) Reduce ability to rescind coverage
Rescission is a controversial topic where health insurance companies can cancel your plan if you have withheld any medical information in the application. While this has happened to less than 1/10 of 1 percent of members in the past, it will no longer be allowed in the future unless the company can prove there was intended fraud. By reducing the ability of health insurance companies to rescind plans, the heath care reform only makes Tonik health insurance better.
3) Adult children to age 26 can be considered dependents on their parents plan
This is probably the biggest change to affect Tonik. If you qualify, you can stay on your parents plan longer than ever before. While the law will force insurance companies to expand this coverage, there is no cap on the price to have older dependents. Insurance companies will probably charge a lot of money to keep adult children on their parents plans because the bulk of those who exercise this option will have pre-existing conditions. If you think about it, someone 25 years old who is still on his/her parents plan probably means they cannot qualify for individual health insurance. Without being too technical, this is called adverse selection and will raise the rates for all dependents on their parents plans. Tonik, on the other hand, will still have an approval process. While its no fun to be turned down for health insurance, the pool of approved applicants on any plan with underwriting are healthier and therefore less expensive to insure.
As more details of the proposed plan become clear, we will keep you updated. To learn about the proposed penalty for not having health coverage check out
How Will Health Care Reform Affect Tonik
March 17, 2010
By Marcus Wilip
It is too early to say exactly what the final health care reform will look like but we get lots of questions asking how will reform efforts affect Tonik Health Insurance. Here is what we know so far…
There is currently no public health plan on the table that will cover everyone for "no cost." We occasionally get the person that says, "why buy Tonik if I'm just going to get covered under health care reform." Any results from health reform will be a few years off and they won't offer blanket coverage for young people like Medicare does for the over 65 set.
Congress is, however, scheduled to vote shortly on a reformed plan designed to get the bulk of young people to buy health insurance. The plan is supposed to use a combination of subsidies to help young people pay for the their monthly premium and fee penalties for those who chose not to purchase health insurance. If this passes there will be a health insurance coverage mandate. This is designed in part to get the additional 13 million young Americans who are currently not paying for health insurance into the system.
The proposed penalty is not that big. It looks like $95 dollars for the first year and it will start increasing to $750.
So how does this all affect Tonik. We don't know exactly. The proposal talks of requiring all plans to approve everyone. That would be a change for Tonik as currently all applications must go through underwriting and everyone is subject to approval. If this were implemented on Tonik it would also raise the price as we have seen with the small group market when everyone is approved regardless of their health history, the monthly price is almost always higher. But it is unclear how a legacy plan like Tonik will work. They say that if you already have a plan you can keep it so maybe Tonik's benefits will not change.
We will keep you posted with any new news of how health care reform will affect Tonik.
Tonik Application now available in Vietnamese, Tagalog and Spanish
March 08, 2010
By: Naya Jones
To accomodate non English speakers, the Tonik health insurance applications are now availabe in Tagalog, Vietnamese and Spanish. The application are currently only available.
We have added Tagalog, Vietnamese and Spanish applications.
You've Got Tonik Blue Cross Health Insurance in CA…Now What?
December 01, 2009
By: Medicoverage Staff
Now that you're forking money over every month for your Tonik health insurance, you might as well take advantage of the services available to you. Tonik Plans are underwritten by Anthem Blue Cross of California and that's a good thing. Blue Cross is California's largest health insurance provider, which has bargaining power and a ton of great services. Here are some tips to get the most out of your plan:
1) Stay in the Anthem Blue Cross PPO Network.
That's the trick to keeping your costs down. Anthem Blue Cross has a huge network of doctors and hospitals and if you use the Blue Cross Network, your cost will be way lower. So know before you go. Click here to find a Tonik doctor in your network. Search under PPO (formerly know as Prudent Buyer) Network.
2) Join a Gym.
Why not? You will get a discount by being part of the Blue Cross family. Visit Healthy Extensions section to find Jenny Craig, LASIK and Teeth Whitening discounts. If you are already in shape, have perfect vision and pearly white teeth, send us your photo and move on to step 3.
3) Get a Healthy Check.
It's kind of like a mini physical. You can get a Healthy Check once a year for 25 to 75 bucks. This link will explain more and help you find healthy check centers in your area.
4) Check that Tooth.
Dental insurance comes bundled with Tonik Plans, so you might as well use it. As long as you stay in network, you'll find that cleanings, exams and x-rays won't cost you anything. If you need a filling, you have a $25 dental deductible then the plan pays 80% and you pay the remaining 20%. Total dental benefits paid by Anthem Blue Cross are limited to a maximum of $500 per year. Use the Anthem Blue Cross doctor finder to find a dentist in your network. Note: If you don't get your teeth cleaned on a regular basis, you'll soon have stank breath- so do us all a favor and make the call.
5) Pay Your Bills.
The number one reason why individuals are dropped from their plans is because they haven't made a payment on time. Your bill is usually due on the first of the month. If you chose paper billing you will have to pre-pay for two months and there is a two dollar charge for the paper option. Want to save the earth or just having trouble remembering to get that check in the mail? Visit the Anthem CA section to access forms to fill out an automatic checking (or CC) withdrawal form. It takes 2 minutes and it can help ensure that you stay covered.
Medicoverage is an authorized independent agent. Benefits above are subject to change.
Anthem Blue Cross Tonik Plans Finally In More States
September 01, 2009
By: Martin L. Lawrence
Once only available in California, Tonik Health Insurance plans are now offered in Colorado, Connecticut, Georgia, New Hampshire, and Nevada. The Tonik plans which are now in 6 states specifically targeting active, healthy people who need health insurance but hate forms and jargon.
We were skeptical at first since, as we all know, health insurance companies are notorious for making everything more confusing than it needs to be. We were pleasantly surprised to find out that we were wrong. Tonik plans are easy to understand and easy to apply for. Check out our initial overview below:
TonikA>?,??,>s motto is A>?,?_"Cover your A-ZA>?,?A_ and, beyond the double entendre, it basically means that Tonik will offer, for the first time, health, vision, and dental for one easy payment. No other health plan that we know of offers all three benefits bundled for one low payment.
TOO HIP? Everything Tonik does is hip. The website is designed in Flash and focuses on extreme sports graphics. They also regularly use slang like "dude" and "buzzkill". If you can get past their over-eager effort to relate to the young generation, you will find great plans and by far the best online health insurance application. Most people complete it in 15 minutes and many are approved within 5 minutes.
WHICH ONE ARE YOU? Tonik has 3 plans dubbed for different types of users. They have A>?,?_"The Thrill Seeker,A>?,?A_ A>?,?_"The Part-Time DaredevilA>?,?A_ and A>?,?_"The Calculated Risk Taker." We like these names because it's now much easy to sort through than the old confusing codes and numbers of traditional plans. With the TONIK system, all you have to do is just figure out which category you fall under and then apply. If you are a "Thrill Seeker," you probably want to be covered in case of an accident and figure you will only need to see the doctor a few times a year. "Calculated Risk Takers," on the other hand, are willing to pay a little more for low deductibles and unlimited trips to the doctor in addition to comprehensive coverage for accidents. "Part Time Daredevils" fall somewhere in between. Check out the TONIK plan break down below and see which type you are.
If you are a recent grad or an young person (it's ok if your over 29- just be healthy and active) considering health insurance, check out the Tonik prices and info below. If you have any questions call an independent authorized agent at 800-930-7956. These agents are experts on these plans and, best of all, they work on your behalf at no additional charge or hidden fees.You can call them directly or go straight to the website to apply.
TONIK covers you for the everyday, preventative stuff (like checkups) and the more dramatic encounters (like trips to the emergency room). TONIK plans include coverage for:
Seeing a doctor
Getting generic prescription drugs
Going to the emergency room
Having surgery
Seeing a dentist
Getting eye exams, glasses or contacts
...and a whole lot more
The Bottom Line.
YouA>?,??,>ll find TONIK plans to be affordable.Other comparable plans often cost as much but do not cover doctor visits or dental. The price will vary based on your zip code, type of plan and your age. To find out rates and benefits for California, Colorado, Connecticut, New Hampshire, Georgia, Nevada, visit our pages dedicated to Tonik Health Insurance
Below is just a general guideline. Please note that plan benefits vary by state.
Annual Deductible: There are three: $5,000, $3,000 or $1,500
Doctor Visit Copay: Copays can be from $20*, $30*, $40 depending on your state and plan
Out of Pocket Max: This is the same as your deductible. $5,000 $3,000 $1,500
Prescription Drugs: Generic only in most states: $10-$15
Emergency Room Care: This benefit depends on your state. In some states it is as low as $100.
Inpatient Hospital: $0 after the deductible is met
Dental Cleanings, Exams & some X-rays: No cost and no deductible (limit 2 times a year)
Dental Deductible: Ranges from $25-$50
Fillings: you pay 20% after you pay deductible.

To apply or for more details Visit the our new section dedicated to .(JavaScript must be enabled to view this email address).

REMEMBER The Tonik plans do not include maternity benefits!!!!
The Most Asked Tonik Questions
September 01, 2009
By: Naya Jones
So we get a lot of question about Anthem Blue Cross Tonik health insurance, but this one comes up more often than not.
Question: Can I Travel Out of State and Still Be Covered by Tonik?
Answer: If you plan to travel outside of California, take your Tonik card with you…you might need it. If you require medical care or treatment out of state, you may use a local Blue Cross and or Blue Shield participating provider. If you use one of these providers, your "out of pocket" expenses may be lower than those incurred when using non participating providers.
If you are traveling outside the United States, coverage is provided in Medical Emergencies only. Please call 1.800.810.BLUE (2583) to inquire about providers that may participate in the BlueCard out of state and worldwide program.
You can read more Tonik FAQs for your state by visiting our Tonik health insurance section.
Affordable options available to help the growing number of uninsured recent grads
May 14, 2009
Spring is here, bringing with it an important milestone for many young adults—college graduation. Graduating from college represents a transition from partial to complete independence. While some graduates continue on to graduate studies, many either take some time off or enter the workforce - an exciting time that also happens to be coupled with several financial and lifestyle obstacles.
Upon graduation, many young adults lose their eligibility for health insurance coverage. Former students are no longer covered by their school's insurance plan and many are no longer considered eligible as dependents on their parents' plans. As a result, many young adults join the ranks of the 47 million Americans who are uninsured, making recent grads the fastest growing segment of the uninsured population.
According to a recent report by the Commonwealth Fund, nearly 40 percent of college graduates and half of high school graduates who do not enroll in college have no health insurance coverage at some point during their first year after graduation.
Many graduates don't know how long their job search will last and are reluctant to purchase coverage they feel is unnecessary. The challenge for these twenty-somethings is finding a flexible policy that provides coverage for up to six or 12 months that also allows them to pay for coverage one month at a time. Once they obtain permanent coverage through an employer, they can simply stop paying the month-to-month premium.
Individual medical insurance can give recent graduates and their parents valuable peace of mind by protecting them from the devastating financial impact a catastrophic illness or accident can cause.
"We know that young adults are facing the challenge of seeking health coverage that is affordable," said John Martie, president, Anthem Blue Cross and Blue Shield of Colorado. "Anthem has created innovative coverage options, like Tonik and Lumenos Consumer-Driven Health Plans that deliver practical coverage for a reasonable price."
Though policy costs vary according to age, gender and location, they're typically about one-third the cost of coverage through COBRA. Individual policies are easy to purchase.
Popular Tonik Health Insurance Comes to Colorado
January 01, 2009
By: Medicoverage Staff
Blue Cross of California broke the mold of traditional health insurance offerings by marketing unique health plans tailored to the lifestyle and attitudes of individuals aged 19-29. Now Anthem Blue Cross Blue Shield of Colorado is targeting the same uninsured "Young Invincibles" with the same Tonik plans.

Tonik plans are simple, easy to use and affordable. Tonik covers routine doctor visits as well as the more serious medical necessities. Unlike other individual policies on the market, seeing a dentist, getting eye exams, glasses and contacts are all-inclusive within the new benefit design.

Curious "young invincibles" Colorado residents can visit and apply for tonik online or call our agent at 800 930-7956. Applicants are subject to review and approval for a plan within minutes. The plans are intentionally easy to understand and navigate. There is minimal to no paperwork and if approved, an applicant can print out a custom-designed identification card right on the spot.

To learn more, contact us or go to www.healthapplication.com
Comments for Seaching for Tonik New Hampshire? Consider Blue Cross Premier Blue Cross Pemier is Alternative to Tonik in Connecticut New Tonik plans roll out to all states but California and Colorado Will Tonik 1500 and Tonik 3000 be offered in California after September 23? Tonik Nevada 1500 and 3000 plans no longer available to new customers Tonik California New Application July 1 Nevada Tonik: Blue Cross Health Coverage Explained Tonik Connecticut: When do they raise rates? Does Tonik health have Coinsurance? Is BCBSGA Tonik the same as Anthem Tonik? How do I get a Tonik Quote? Tonik Colorado: 3 tips if you lose your insurance card Tonikplans.com moves to Medicoverage.com Tonik California Rate Increase Delayed Again Tonik Health Insurance Blog Launched Tonik Health Insurance: Still a good option for young people? How Will Health Care Reform Affect Tonik Tonik Application now available in Vietnamese, Tagalog and Spanish You've Got Tonik Blue Cross Health Insurance in CA…Now What? Anthem Blue Cross Tonik Plans Finally In More States The Most Asked Tonik Questions Affordable options available to help the growing number of uninsured recent grads Popular Tonik Health Insurance Comes to Colorado

Leave a comment

APPLY TODAY BE COVERED TOMORROW
Select Your State














Recent Entries



Categories