Seaching for Tonik New Hampshire? Consider Blue Cross Premier
January 01, 2012

Marcie Gooden




So for reasons beyond my understanding, Anthem Blue Cross Blue Shield of New Hampshire has stopped offering Tonik health insurance plans to new members. The good news is that they now offer a few new plans that are worth considering.


When Anthem Blue Cross packed up Tonik last year (2011), they came out with both the SmartSense and Premier plans. I personally really like the Premier plans and here is why. If you select a Blue Cross Premier plan with a deductible of $2500 or higher you will not be subject to that annoying co-insurance. Co-insurance is the percentage of expenses you pay AFTER you have paid the deductible. While co-insurance is not intrinsically evil, I'd rather not pay anything else after satisfying my deductible. How about you?


One reason why I liked Tonik so much is that those plans didn't have co-insurance and the good news is now Premier plans offer an option to skip the co-insurance. I also like that all the plans have unlimited office visits. That's something Tonik never offered in NH. Also the old Tonik plans used to charge you for preventive visits like a physical or OBGYN and all the related test. These new premier plans have no charge for preventive visits and preventive testing. Yay!!!

While premier doesn't offer Dental like the old Tonik, IMHO you're getting a better deal for the price. You can learn more about the new premier plans here.






Tonik to Close to New Members in NH and CT
September 26, 2011

Ray Worthing




Oct 14th is the last day for new members to apply for Tonik in New Hampshire and Connecticut. If you currently have a plan, you do not need to do anything and can keep your coverage. But if you don't have Tonik and wait until after the deadline you will be out of luck.

In a response to Health Care reform and other issues, Anthem Blue Cross Blue Shield is also closing other plans in addition to Tonik to new members. The are: Century Preferred Direct, Lumenos® HSA, and BlueCare® Direct.

We will continue to accept online applications for all plans until October 14. You can apply up to that date at healthapplication.com . The Tonik online application will be taken down on October 14 so no new members will be able to join after that date.

If you have any questions, please contact us at 800-930-7956.






Tonik New Hampshire's rates to decrease October 2010
August 05, 2010

Mike Solis




Good news on Tonik Rates in New Hamphire! Anthem NH announced today that the Tonik plans will GO DOWN in October on average 4.2 percent. The rate decrease is part of an overall rate reduction for the companies most popular plans. See the insurance rate schedule below:
Blue Direct PPO and HSA received an average decrease of 4.7%
Lumenos received an average increase less than 0.1%
Tonik received an average decrease more than 4.2%
Individual Blue and Conversion received an average decrease of 10.2%
Now this does not mean that everyone who has a Tonik plan will see their price go down 4.2%. Some may see an increase while others may see their price drop double that amount. It really depends on the age band. Additionally if you enter a new age band (like when you go from 39 to 40) your price will go up to the higher age band. Any increase by entering a new age band is not reflected in the 4.2% expected decrease.
Still this is huge news. With health insurance premiums growing annually at double digit rates it is nice to be able to tell our clients that "Hey your Tonik plan will be less expensive than last year!"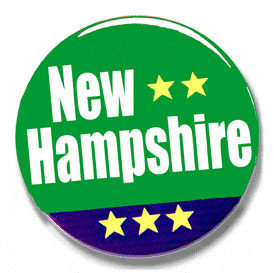 Click the links for more information about Tonik or to contact us