Tonik Blog
Seaching for Tonik New Hampshire? Consider Blue Cross Premier
January 01, 2012
Marcie Gooden
So for reasons beyond my understanding, Anthem Blue Cross Blue Shield of New Hampshire has stopped offering Tonik health insurance plans to new members. The good news is that they now offer a few new plans that are worth considering.
Tonik to Close to New Members in NH and CT
September 26, 2011
Ray Worthing
Oct 14th is the last day for new members to apply for Tonik in New Hampshire and Connecticut. If you currently have a plan, you do not need to do anything and can keep your coverage…
New Tonik plans roll out to all states but California and Colorado
October 04, 2010
Mike Rose
On September 23, 2010, every health plan had to be updated to offer new health care reforms and older plans couldn't be sold. Anthem now has the new plans available in all states but CT and CA. No word on when you can buy Tonik in California or Connecticut.
Will Tonik 1500 and Tonik 3000 be offered in California after September 23?
August 27, 2010
Mike Solis
Tonik is changing in most states after September 23, 2010. We are not sure if the Tonik 1500 and 3000 will be available to new members in California in the future.
Tonik Nevada 1500 and 3000 plans no longer available to new customers
August 17, 2010
By: Mark Solis
Anthem Blue Cross Blue Shield of Nevada said that after September 17 they would no longer offer the lowest deductible plans to new members
Tonik New Hampshire's rates to decrease October 2010
August 05, 2010
Mike Solis
Good news on Tonik Rates in New Hamphire! Anthem NH announced today that the Tonik plans will GO DOWN in October on average 4.2 percent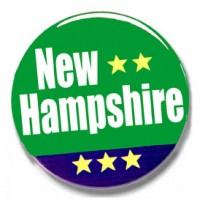 Tonik California New Application July 1
June 25, 2010
By: Mike Solis
If you are currently applying to Blue Cross Tonik in California, make sure you get your application in before July 1, 2010 as a new application is coming. Anyone trying to access their Tonik application on or after July 1 will have to start over from the beginning.
Nevada Tonik: Blue Cross Health Coverage Explained
June 15, 2010
By Mike Rose
Anthem Blue Cross Blue Shield Tonik Health Insurance covers 5 Million dollars of your medical expenses. It also covers some dental and vision coverage…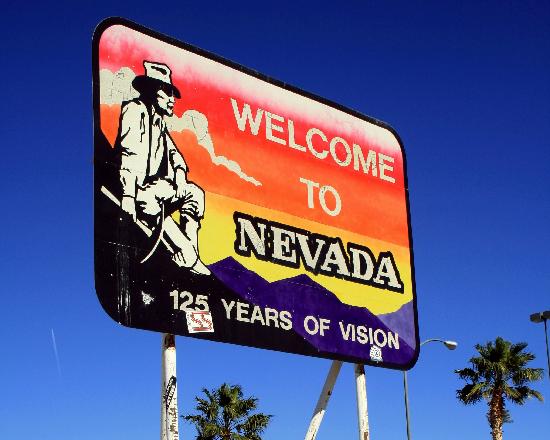 Tonik Connecticut: When do they raise rates?
June 14, 2010
By: Mike Solis
It seems like every year health insurance prices go up. Do Tonik prices in Connecticut ever go up and if so when?
Does Tonik health have Coinsurance?
June 10, 2010
By: Mike Solis
While Tonik benefits are slightly different in each state, none of the Tonik plans require coinsurance for medical related issues. When it comes to dental, however, that is a different matter.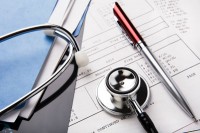 Is BCBSGA Tonik the same as Anthem Tonik?
June 09, 2010
By Mike Solis
People are wondering what is the difference from BCBSGA Tonik and Anthem Tonik. The answer is not that much…
How do I get a Tonik Quote?
June 02, 2010
By Mike Solis
If you just want to get a Tonik health insurance quote you are just a few clicks away from seeing how much Tonik will cost.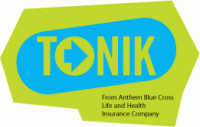 Tonik Colorado: 3 tips if you lose your insurance card
May 28, 2010
By: Mike Rose
If you lose your Tonik health card while skiing in Aspen Colorado (or at the local 7-11), we have some tips for you.
Tonik California Rate Increase Delayed Again
April 28, 2010
By: Naya Jones
Tonik members in California can breath another sigh of relief as Anthem Blue Cross of California has pushed back the controversial insurance rate high again.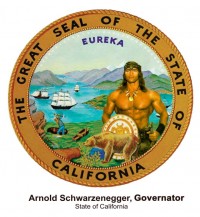 Tonik Health Insurance Blog Launched
April 01, 2010
By Mike Solis
Our Tonik News section has recently been updated to active Tonik blog!
Tonik Health Insurance: Still a good option for young people?
March 24, 2010
By: Naya Jones
With health care reform moving forward, will Blue Cross Tonik health insurance still be the obvious choice for young people?
How Will Health Care Reform Affect Tonik
March 17, 2010
By Marcus Wilip
It is too early to say exactly what the final health care reform will look like but lets take a look. Here is what we know so far…
Tonik Application now available in Vietnamese, Tagalog and Spanish
March 08, 2010
By: Naya Jones
To accomodate non English speakers, the Tonik health insurance applications are now availabe in Tagalog, Vietnamese and Spanish. The application are currently only available…
You've Got Tonik Blue Cross Health Insurance in CA…Now What?
December 01, 2009
By: Medicoverage Staff
Now that you're forking money over every month for your Tonik health insurance, you might as well take advantage of the services available to you.
Anthem Blue Cross Tonik Plans Finally In More States
September 01, 2009
By: Martin L. Lawrence
Once only available in California, Tonik Health Insurance plans are now offered in Colorado, Connecticut, Georgia, New Hampshire, and Nevada.
The Most Asked Tonik Questions
September 01, 2009
By: Naya Jones
So we get a lot of question about Anthem Blue Cross Tonik health insurance, but this one comes up more often than not.

APPLY TODAY BE COVERED TOMORROW
Select Your State














Recent Entries



Categories