ObamaCare: Vermont ACA Violation?
Vermont joins the District of Columbia in declaring that small business owners with less than 50 are required to offer health insurance. Small businesses under Obamacare are only required by law to offer health insurance if they have more than 50 full time employees -which we are still waiting to learn if this it is legal to require employers with less than 50 to offer health insurance. However, Vermont may have bigger troubles than that, though. Vermont's Exchange is under review because Vermont is requiring that individuals and small businesses are required to only purchase the new "metal" plans known as the Bronze Plan, Silver Plan, Gold Plan, and Platinum Plan.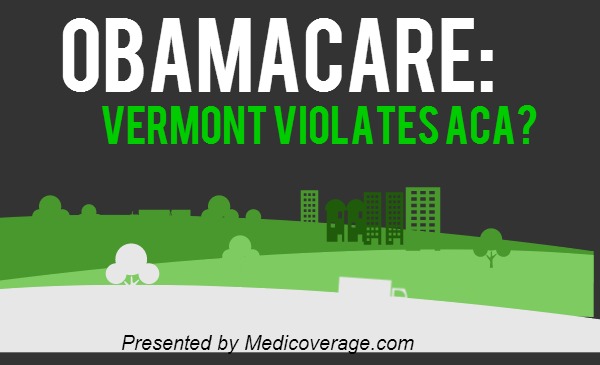 Vermont's ACA Violation
According to the Associated Press a letter was sent from the House Oversight and Government Reform Committee to Mark Larson, commissioner of the Department of Vermont Health Access, to let Vermont know that it appears their requirement has violated the Affordable Care Act (ACA). Quoting the AP, "The letter referred to a section of the law saying 'nothing in this (law) shall be construed to prohibit' health insurance companies from selling plans outside the exchange, or individuals and businesses from buying them." Meaning the ObamaCare law includes that both in Exchange and outside of the Exchange plans should be available to Americans.
Vermont pointed out the federal government has stated that it is the state's responsibility to choose to offer plans outside of the Marketplace. It has been suggested that Vermont is trying to set up a single payer system as early as 2017 -with less competition in plans. At the moment we are waiting to learn how the US House of Representatives handles this situation, and we will update this article as necessary.
Further Questions:
For further questions about the Vermont case, or about current plans available or the Exchange plans, call 800-980-7956 or contact Medicoverage.