ObamaCare Health Plans: Am I Covered When I Travel?
ObamaCare health plans offer coverage that stay within certain networks, but does it cover you when you travel? It depends.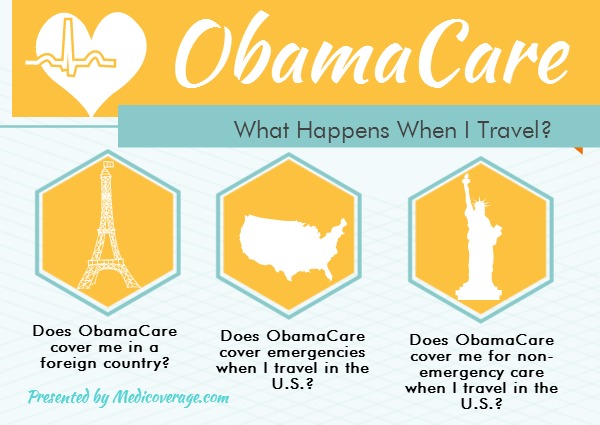 What if I Have a Health Emergency in Another Country?
Most ObamaCare health plans do not cover foreign emergency care. When traveling abroad and while cruising you'll want to get travel insurance.
What if I Have a Health Emergency in Another State?
One of the essential health benefits of ObamaCare is that all emergencies must be covered at in-network costs. So you don't have to worry if you break your arm in hiking in Utah but your plan is in California.
What if I Travel in the U.S. and Need Non-Emergency Care?
While most Obamacare health plans have a limited network within your area and do not cover you for out of network costs, some plans, like a PPO, allow you to visit out of network doctors. However, just because you may be able to visit out of network doctors for non-emergency care does not always mean you will have coverage outside of your state. You will need to check with your provider or agent to see if you are covered. Click here to see the difference between an HMO, EPO, and PPO.
To learn more about a health plans network call 800-930-7956 or to apply go to HealthApplication.com.