ObamaCare Grants Connecticut $11.5 Mil For At-Risk Families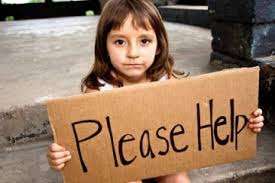 In Connecticut, the Patient Protection and Affordable Care Act, most commonly known as ObamaCare, granted $11,584,469 for home services for at-risk families. Healthcare professionals will provide assistance with, but not limited to, health care, parenting skills, early education, and nutrition. Click here to learn more about Connecticut and the Healthcare Exchange.
Other Connecticut benefits
$1.2 Mil grant to help educate low-income persons in the health fields
$5.1 Mil in a grant to help clinics offer more services
$117.1 Mil for planning, researching, and implementing the new health care reform
"The Affordable Care Act gives hardworking families in Connecticut the security they deserve," states the official government website Healthcare.gov.
What other areas of the law help residents of Connecticut?
Guaranteed Issuance regardless of preexisting conditions
80/20 Rule, where the insurance companies must spend the larger portion of your premium on health services
Federal cost-sharing subsidies to help with coinsurance, copayments, and deductibles
Federal premium subsidies to help with monthly premiums
Further Questions
To learn if you qualify for any of Connecticut benefits or benefits in your own state call 800-930-7956 or contact Medicoverage.