Medigap, AKA Medicare Supplemental Insurance, historically has provided the most health coverage beyond original Medicare. Check out the articles below:
How to Apply for Blue Shield Medigap Online
Applying for a Blue Shield Medigap plan is easy. It is now available 100% online with no printing or faxing required. Just click here to apply for Blue Shield Medigap.
Blue Shield Medigap Overview
Before we delve into Blue Shield Medigap, we want to first clear up some confusion. Blue Shield offers both Medicare Advantage plans and Medigap plans. What's the difference?


Medicare Advantage plans offer equivalent benefits as traditional Medicare Part A (hospital coverage) and Medicare Part B (doctor coverage). They can offer additional benefits such as prescription drug coverage or dental. Medicare Advantage plans are low cost but they have a limited HMO doctor network and offer very little coverage beyond the minimum requirements.
Blue Shield Medigap plans offer additional benefits not covered under traditional Medicare. You will want to think of Medigap (which sometimes is referred to as Medicare Supplemental plans) as insurance you buy to cover all things that traditional Medicare does not cover. It is supposed to fill in the Medicare GAPS!
Here is what Blue Shield Medigap Plan F Covers:
1) Your Medicare Part A Hospital deductible
2) All the hospital stay costs during days 61-150 that are only partially paid by Medicare
3) All the hospital stay cost from 150 days-365 that are not covered at all by Medicare
4) All the skilled nursing cost from 21 through 100 that are not covered by Medicare
5) Your Medicare Part B deductible
6) Both the 20% of normal Doctor fees that Medicare makes you pay plus 100% of any fees your doctor may charge beyond the Medicare reimbursement rate
7) The first three pints of blood per calendar year
8) Foreign medical expenses
.
Medigap Plan F does a very good job of filling in most of the potential medical expenses that are not covered by Traditional Medicare. It is the most comprehensive and most popular of all the Medicare Supplemental plans we sell. It is also usually one of the most expensive. The cost of Plan F depends on your age and where you live. To get a Blue Shield Medigap quick quote here.
After you have signed up for Medigap you are not done
Medigap plans only cover medical expenses at the doctor and hospital and do not cover prescription drugs or dental coverage. Blue Shield of California will offer you dental right in the application. You will want to purchase a Rx plan as part of Medicare Part D prescription plan. To get started with your RX coverage visit Senior65.com section on Medicare Part D prescriptions.
Enrolled in another Medigap plan, but want Blue Shield?
Not a problem! Blue Shield has extended their Special Enrollment for those who currently have a Medigap plan and want to switch! You don't have to wait until your birthday, you can do it now.
Read More
---

Anthem Blue Cross Medigap
Before you purchase a Medigap policy from Blue Cross you need to know a few things:

1) Blue Cross Medigap programs, like all Medigap programs, are intended only for people who are enrolled in both Parts A and B of Medicare,

2) As you know, Medicare Supplement Insurance plans (often called Medigap) are regulated, so, Blue Cross has to offer the exact same benefits as all other Medicare-Eligible supplement insurance providers.

3) Which Medigap plans Blue Cross offer (and more importantly at what price) can vary dramatically from state-to-state.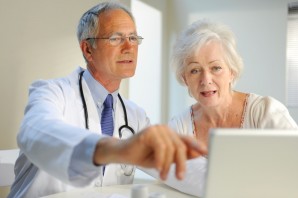 Blue Cross Medigap Quote in your State
Use this link to find Blue Cross medigap plans in your state. Here you will get a quote and a list of what benefits are covered under each plan in your state. If you are ready to apply for Blue Cross Medigap click on the arrow below.


For a Great Medicare Overview:

If you don't already have Medicare you may want to check out this Medicare insurance website. It explains Medicare Part A and Part B (required before you can purchase Medigap),Part D prescriptions as well as Medigap.
Here is a general list of the kind of benefits offered under the Blue Cross Medicare supplemental plans. Make sure you get a Medigap quote to see the exact benefits.
Part A Deductible
365 Additional Hospital Days
Skilled Nursing Facility Coinsurance
First 3 pints of a blood transfusion
Part B Annual Deductible
Part B Excess Charges at 100%
Part B Coinsurance
Home health care
Hospice
Additional Preventive Medical Care
Foreign Travel Emergency

Click here to compare Medigap plans.
Read More
---
The first thing that most Medicare-Eligible people considering health care ask us is, "Which is best: Medigap vs Medicare Advantage." Before we can answer the question, however, we want to discuss how each product works because they are drastically different.
What is Medigap and What is Medicare Advantage?
MEDIGAP
Medigap refers to a group of supplemental insurance plans that work in conjunction with your regular Medicare benefits. They cover many expenses not covered under Original Medicare such as additional hospital days or international travel. Also Medigap plans often cover expensive deductibles or copayments that are charged to Medicare patients without Medigap. These cost can add up to hundreds of thousands of dollars should you have a major illness or accident.
The benefits of Medigap plans are standardized by the federal government, meaning that plans sold by different insurance companies all offer the same benefits. Click here to visit Senior65.com to get a quick Medigap quote
Medigap does not cover prescription benefits so most people purchase additional Rx coverage through Medicare Part D.
Now that you know a little more about Medigap, learn does Medigap cover dental?
MEDICARE ADVANTAGE
In contrast, Medicare Advantage (MA) plans replaces Original Medicare. Medicare Advantage plans are run by private companies and must provide equivalent coverage as Medicare A and B, but vary beyond this minimum set of benefits. Medicare Advantage can still leave open the gaps that Original Medicare leaves in case of major medical issue. Some Medicare Advantage plans offer dental, vision, or prescription coverage. Many Medicare Advantage plans are HMOs, therefore have a smaller network of doctors than those that accept Original Medicare.
Medicare Advantage plans are often less expensive than Medigap plans. So, if you're willing to deal with the restricted network (i.e., you don't plan on traveling the country) and your funds are limited, the Medicare Advantage plan may be the best choice for you.
One nice thing about Medicare Advantage is that each year there is an Annual Enrollment Period (AEP) where you can switch companies. The AEP is from October 15 to December 7 each year. If you are looking to get a quote visit Senior65.com's instant Medicare Advantage quote
| | |
| --- | --- |
| Medigap | Medicare Advantage |
| Typically More Expensive | Typically Less Expensive |
| Fills in the cost "gaps" not covered Medicare | Equivalent coverage as Medicare |
| Same Network of Doctors as Medicare | Some times smaller network of doctors than Medicare |
| Does not cover RX | Can include RX coverage |
| Contact us for a recommendation | Contact us for a recommendation |
Making the Choice of Medigap vs Medicare Advantage
At the end of the day, only you can determine which is the correct type of plan for you. We like to say that the decision comes down to "pay now or pay later."
Pay Now Medigap plans are usually more expensive each month but will save you a significant amount money if you need extensive medical services. If you budget can afford a Medigap plan, they may be a good way at protect your wealth.
Pay Later Medicare Advantage will almost always be less expensive in the short run because their monthly premiums are usually lower than Medigap. Out-of-pocket costs for many services such as hospital stays, however, can be more expensive with Advantage plans than they are with Medigap plans. You should contact your physicians to ensure you can keep seeing them if you go with Medicare Advantage.

If you are still unsure you might want to check out this simple wizard to help you decide if Medigap or Medicare Advantage is right for you.
If you need help along the way contact our licensed agents at 800-930-7956.
Read More
---
The Medicare-Eligible health plan landscape can be split into two main categories: Medicare and Medigap. Most US citizens aged 65 and older are eligible for Medicare (also some people aged lower than 65), but because Medicare doesn't cover all of the services that many need, Medigap (also called Medicare Supplemental Insurance) exists to fill in the gaps. Following are the main points to consider when researching health plans.
Keys to the four parts of Medicare
Part A: You get premium-free Medicare part A as long as you paid enough taxes into Medicare while working; a good gauge is if you're eligible to get Social Security, then you're likely eligible for premium-free Medicare part A. But part A only covers hospital services such as inpatient care in hospitals and skilled nursing facilities.
Part B: More general medical services such as doctor's visits and outpatient care are covered by Part B.
Part C: Also called The Medicare Advantage Program, Part C offers an alternative by skipping Part A and B and instead going with private insurers. The benefits offered in Part C include those from Parts A and B, as well as other benefits such as additional medical, dental and vision coverage. Some Part C plans require policy holders to pay a separate premium in addition to the premium for Part B.
Part D: The final part of Medicare helps offset the cost of prescription drugs. To enroll, you need to choose a separate Medicare-approved plan offered by a private insurer, or select a Part C plan that includes Part D coverage.
Keys to Medigap Health Plans
Medigap plans are offered by private insurers as a supplement to parts A and B of Medicare. While the premiums for Medigap plans are usually more than those for Part C Medicare Advantage plans, the copayments and deductibles are often less.
Tip: Because Medigap plans and Medicare Advantage plans are both designed to fill the gaps left by regular Medicare coverage, you should NOT consider purchasing both.
Like the parts of Medicare, Medigap plans are identified by the letters of the alphabet. There are many different Medigap plans: A through D, F, G, and K through N. Additionally, the benefits for all Medigap plans are standardized, so all same-lettered plans include the same benefits. This makes it easy to compare plans sold by different insurance companies because the only difference is often cost.
It's also important keep in mind how Medigap plans are rated, which effects how the costs rise over time. There are three ratings: (1) Issue-Age-Rated, in which the premiums are set based on your age at the time of purchase, (2) Community-Rated, in which the premiums are the same for everyone in a defined community, and (3) Attained-Age-Rated, in which the premiums change to reflect your age as you get older.
Now that you understand Medigap a little better, you will want to learn if Medigap covers dental.
Once you've processed the above, click here to learn more about how Medigap plans are rated and to get a Medigap quote
Read More
---
What does Medigap cost? Figuring this out requires a little education, and some old-fashioned research. Below you will find a breakdown of how all Medigap plans are priced, and how to find the best price where you live.
Medigap Cost Basics
The first thing to understand about Medigap plans, also called Medicare supplemental insurance plans, is that the benefits for every plan are standardized. This means that the benefits for Medigap Plan A offered by one insurance company will be the same as the benefits for Plan A offered by any other insurance company.
Once you know which plan has the right benefits for your needs, you simply need to find the insurance company that offers the best price. But there are a few things to keep in mind about how the prices for Medigap plans are set.
How Medigap Plans are Priced
While the benefits of all Medigap plans are standardized, the costs are not. Insurance companies are free to set the price for premiums for their plans however they see fit. They can also determine if the costs will rise as you get older. There are three ways that insurance companies rate their plans that determine how the costs rise over time:
Community-Rated (also called No-Age-Rated): Everyone in the community with the same Medigap plan pays the same monthly premium, regardless of age.


Issue-Age-Rated: The monthly premium is based on your age when you buy the plan. Premiums are more for older purchasers.


Attained-Age-Rated: The initial premium is based on your age when you purchase the plan, AND, the premium goes up as you age.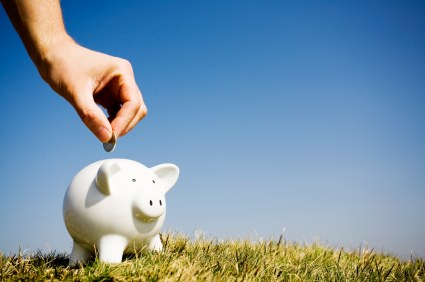 According to our experience here at Medicoverage, the majority of plans are Attained Age. Some Community-rated almost offer a "discount" to younger members that goes away as you get older. To learn more or get a quote check outSenior65 Medigap Plan
Other Factors Affecting Medigap Costs
Medical Underwriting: This refers to the practice of insurance companies using your medical history to determine the cost of your plan, or in some cases, deny offering you coverage.
High-Deductible plans: Insurance companies in your area may offer high deductible options for Plans F and G. This means your monthly premiums will be lower, but you'll have to pay more for medical services before your Medigap coverage kicks-in.
Medicare Select: This is a type of Medigap plan with lower costs, but that requires policy-holders to use a pre-defined network of hospitals, and sometimes doctors. Medicare Select plans are not available in all states.
Now that you know the factors affecting Medigap costs, the next step is to see what plans insurance companies are offering in your area. Get a quote to compare Medigap plans now.
Read More
---
Doing a Medigap compare can be tricky, but a little basic information can illuminate the key differences in all Medigap plans. Understanding these differences will allow you to make an informed purchase of the Medigap plan that fits your needs.
First, a little general info on Medigap plans
Medigap plans, also knows as Medicare supplemental insurance plans, are designed to fill the gaps left by Medicare coverage. Each plan is identified by a letter, either A through D, F, G, or K through N. Even though Medigap plans are sold by private insurance companies, the federal government has standardized what all Medigap plans must cover, so while different health insurance companies may offer a different price for, say, Plan A, the coverage and benefits for every plan A are the same no matter which company you choose.
You will also want to learn, does Medigap cover dental?
Compare Medigap Benefits
Because the benefits for all Medigap plans are standardized, you need not worry about searching exhaustively among insurance companies for the benefits you need from Medigap.
Medigap Costs
The cost of Medigap plans can vary widely among insurance companies. This is because, while the benefits are locked, insurance companies can still set the cost of premiums. So, in general, your best bet is to go with the insurance company that offers the best cost—but there is one caveat: insurance companies can also set how the premiums will rise over time based on age. Each plan is rated as such by the insurance company in one of three ways:
Community-rated (also called No-Age-Rated): Everyone in the community who has the same Medigap plan pays the same monthly premium, regardless of age.
Issue-Age-Rated: The monthly premium is based on your age when you purchase the plan. Premiums are higher for older purchasers.
Attained-Age-Rated: The initial premium is based on your age when you purchase the plan, AND, the premium increases as you age.
Note: With all three ratings, premiums may rise over time because of inflation or other factors.
Always make sure to check how the plans are rated when comparing Medigap plans. To sign up for Medigap go to our Medigap Home Page.
Get a quote and start a Medigap compare.
Read More
---
If you want to run a Medicare supplement comparison right now, visit our quote engine, enter your zip code (all other info is optional) and click on the "Next Step" button. You'll get a list of Medicare supplemental plans available in your area, along with their prices.

If you want to educate yourself a bit first, read on.

People often feel overwhelmed at the prospect of selecting a health insurance plan to supplement their Medicare for one reason: it's confusing territory. But with a little background information and some guidance, you'll be able to run a Medicare supplement comparison and make an informed decision about which is the right Medicare supplemental plan for you.
Step 1: Know the Definition of Medigap Insurance.
Medicare supplemental insurance is commonly referred to as Medigap because it was designed to fill in the gaps left behind by Medicare. Medigap is different from Medicare Advantage Plans, which are a way to receive Medicare plus additional benefits. Medigap plans were designed to help you pay for things that Medicare does not, such as Medicare coinsurance and copayments or skilled nursing care. Medigap plans are sold by private insurance companies, but standardized by the Federal government and they are named for the letters of the alphabet.
Step 2: Set Your Priorities.
As you saw in the PDF table above, Medigap plans cover a specific set of benefits. The way to choose the right for you is to know which benefits you value and which you can do without. Print the table above and circle those benefits you value most. Then check to see which lettered Medigap plans offer the benefits you want. Cross off the plans that don't offer the things you care about most.
Step 3: Understand Medigap Pricing.
Medigap plans are generally priced in one of three ways as outlined below.

Attained Age: these plans are priced based on the subscriber's age at any give time. That means the premiums go up over time as you age and they can quickly get expensive.
Issue Age: these plans are priced based on the subscriber's age at the time they first enroll in the policy. Premiums do not go up as you age, but only moderately in the event of health care inflation.
Community Rated: these plans are priced based on where the subscriber lives and like the issue age Medigap plans, they do not increase over time because the subscriber has aged.


If possible, we recommend that you select an issue-age or community rated plan. Though these may appear to be more expensive in the short run, they tend to be much less expensive in the long run because the premiums are locked in and do not continue to steadily rise as you age. Click here if you're ready to sign up Medigap Overview Page.
Step 4: Get a Quote.
Now that you're armed with some information (have that marked-up PDF table at your side!), you're ready to get a quote. Just visit our quote engine, enter your zip code (all other info is optional) and click on the "Next Step" button. You'll get a list of Medicare supplemental plans available in your area, along with their prices. Any plan that is not available for sale in your area is automatically excluded from your results.

If at any time you would prefer to speak to a licensed Medicoverage agent, just visit our contact page and give us a call. We're here to help.
Read More
---
The landscape of Medicare supplemental plans can seem quite confusing at first glance, but if you know a few basic facts up front, you'll be better prepared to make sense of your Medicare supplement quotes when you get them.

Basic Medigap Facts
Fact 1: Medicare supplemental plans are private health insurance plans, often referred to as "Medigap" plans that are designed to fill in the gaps left by Medicare. Medigap policies can help pay your share (including coinsurance, copayments, or deductibles) of the costs of Medicare-covered services. Some Medigap policies also cover certain benefits that original Medicare doesn't cover. Click here for more information on Medigap Policies.

Fact 2: There are different Medigap plans offered and each plan is named for the letters of the alphabet.
Fact 3: These lettered plans are standardized by the Federal government, meaning that, regardless of which insurance company sells them, all the A plans are the same, all the B plans are the same, and so on through the alphabet.

Fact 4: Just because the C plan offered by one company is exactly the same as the C plan offered by another, does not mean that the price of all the C plans are the same. So when you're shopping for a plan, be aware of what you're getting versus the price you're paying. But before you blindly choose the lowest-cost plan, make sure you look at the company's customer reviews before you choose. A Medigap plan is not a bargain if you can't get the services you need when you need them.

Now that you know some basic facts, you're ready to get a Medicare supplement quote.

How Do I Get a Medicare Supplement Quote?

Simply visit our Medicare Supplemental Insurance quote engine and enter your zip code in the box at the top. There are fields for your contact information as well, but these are optional. Filling them in will be helpful if you'd like personalized help from an agent, but you can get a set of Medicare supplement quotes with your zip code alone.

Once you get your quotes and are ready to make a decision, be sure to factor in what's important to you. Are prescription drugs more important than emergency care? What about help with paying your Medicare coinsurance? Are you facing the need for hospice or other long-term care? Make sure the policy you pick offers the coverage that's most relevant to your needs. Conversely, you might choose to save money by selecting a policy that does not cover those things that you don't anticipate needing in the future.

And if you need assistance, contact a licensed Medicoverage agent. We're here to help.
Read More
---
Medicare Part D insurance is the newest addition to Medicare—it's the prescription drug coverage that's got everyone talking. What's the big deal? Probably the fact that this coverage helps to protect Medicare-Eligible people against the very real financial risk of needing extremely expensive prescription drugs to maintain a healthy lifestyle.
Who is Eligible for Medicare Part D Insurance?
Everyone who is already enrolled in Medicare. Even if you need brand-name prescription drugs. Even if you have very expensive prescriptions for pre-existing conditions.
How Does this Medicare Prescription Drug Coverage Work?
You can enroll in Medicare part D insurance as soon as you become eligible for Medicare, which is 3 months before you turn 65, through 3 months afterward. If you miss this window to sign up, there are open enrollment periods during each calendar year that are updated by the Federal government each year, however you may pay a penalty.
Your decision about how to obtain prescription drug coverage depends on the kind of health care coverage you have now. There are 3 different ways to enroll in a prescription drug plan:

1) Join a stand-alone Medicare prescription drug plan

2) Join a Medicare Advantage Plan that includes prescription drug coverage

3) Join another Medicare health plan that offers drug coverage

Regardless of how you choose to enroll in prescription drug coverage, having Medicare drug coverage will help you by covering both generic and brand name prescription drugs at pharmacies right in your home town. Ready to get started with Medicare Part D? Click here for Medicare Part D Prescription Plans.
Just like any other insurance, when you enroll in a Medicare Part D plan, you can expect to pay a monthly premium, which varies by plan, and a yearly deductible. But even once you are covered and pay your premiums, your prescriptions are generally not free. You can expect to pay at least a part of the cost of your prescriptions, including a copayment or coinsurance. These costs will vary depending on which plan you choose, so pay attention when you shop for a plan. Some plans may offer more coverage and additional drugs for a higher monthly premium. If you have limited income and resources, and you qualify for extra help, you may not have to pay a premium or deductible, but qualifications for this assistance are very specific. For more information on how to qualify for assistance, visit the social security website.
What Now?
If you want personalized help in selecting a plan, contact a Medicoverage agent.
Read More
---
Recent news that the Federal government may consider cuts to Medicare that could adversely affect Medicare-Eligible citizens can be quite worrisome, which may prompt many to explore medical insurance plans.


As it stands, Medicare can be confusing, but it helps to understand Medicare before you shop for supplemental plans. So let's start by breaking Medicare down into it's four parts, which are named, quite simply, Parts, A, B, C and D.
Medicare Part A
Covers hospital treatment as an inpatient, hospice care and nursing home care as well as some care in the person's own home. There is no monthly premium for this aspect of Medicare, as it is covered by taxes.
Medicare Part B
Outpatient hospital care and general practitioner costs, including any equipment, as well as occupational and physical therapy. Similar to a regular, individual health insurance plan, you pay a monthly premium and an annual fee for these services.
Medicare Part C
This is where you can find what are called the "Medicare Advantage Plans," which are Federally approved medical insurance plans that combine the benefits of parts A and B above, plus additional benefits, such as covering prescription drugs.
Medicare Part D
This is the newer Medicare prescription drug coverage.

Medicare Has Gaps
Medicare does not provide comprehensive health coverage. Medicare-Eligible insurance plans designed to fill in the gaps left by Medicare are often called "Medigap" plans. The best place to learn about Medigap is Senior65.com.

Medigap plans are sold by the insurance companies that many of us have heard of, such as Blue Cross, Blue Shield and Aetna But what's different about these plans is that they have been approved and standardized by the Federal government.

There are different plans to choose from and they are named with the letters "A" through "L." While you will find more than one "A" plan offered for sale by the various insurance companies, they're all the same standardized plan. So when you compare "A" plans between two companies, be aware that they are the exact same coverage but not necessarily the same price. This means that each individual insurance company that offers a certain Medigap A plan must offer the exact same benefits as another company offering a competing Medigap A plan. The same is true for all of the "B" plans, the "C" plans, and so on.
But when you shop for medical insurance, remember that price may not be your only factor in deciding which company you want to provide your Medigap plan. Quality matters too, so pay attention to those online customer reviews as well. Also, learn if Medigap covers dental.
To get quotes on Medigap plans in as little as 10 seconds, visit our Medigap Quote page.
Read More
---
In recent months there has been quite a bit of discussion around Medicare and health insurance. Medicare supplemental plans, which are often called "Medigap" plans, are meant to fill the gaps left by Medicare.

While post-retirement life is supposed to be at least somewhat of a carefree time, this is is not the case for many. As people get older, their need for medical and hospital treatment increases and can eat away at people's savings. Medigap plans are health insurance plans that the United States Government introduced to help alleviate the burden of health costs.
Medicare Supplemental or "Medigap" Insurance
One of the problems with Medicare was that it did not give older people full health coverage, and an increasing number of them had trouble paying for all of the treatments and services they needed. To help older people with the cost of health insurance, Medicare supplemental insurance plans have been put forward as a means of filling these gaps. The companies that sell this type of insurance provide specific health plans that have been screened and approved by the Government. However, not everyone will benefit from these plans, as the recipient must already be enrolled in Medicare parts A and B in order to be a candidate.

Medigap Plans
While there were four parts to the Medicare plans, there are actually twelve different Medigap plans, which are designed to meet different health care needs. Each offers a slightly different set of benefits to meet the varying needs of different individuals. To browse the plans and look for the one that suits you, read our Available Medigap Plans page.
Companies Filling the Gap
The companies selling the Medigap plans usually have an insurer acting on their behalf to supply Medicare-Eligible citizens with the right, and most affordable plan for them. The guidelines for this health insurance (medicare supplemental plans) are set by the government; however, you should be aware that the cost of these policies will vary because they are set by the individual companies.

By definition, Medigap plans do not cover all health care requirements, so as you shop for a plan, make sure you pay attention both to what is offered and to what is left off the list. For the most up to date information go to the Senior65 Medigap Page.

Getting Help Finding Affordable Medicare Supplemental Insurance
If after browsing through our Medicare-Eligible Health Insurance pages you still have questions, you can contact a licensed Medicoverage agent at any time. We would be happy to help you find the right coverage for you.
Read More
---
A recent insurance industry survey indicates the odds of an individual experiencing a disability or illness requiring extended custodial or medical support are 120 times greater than losing a house due to fire or some other catastrophe. At the same time, while advances in medicine and technology are extending people's lives, the cost of long-term medical care is rising at an alarming rate. Put all this information together and it seems clear enough that long-term care (LTC) insurance seems like a very good idea.
What is it: LTC is the kind of care a person, young or old, needs when assistance is required to perform normal life activities such as bathing, dressing, eating or just moving around. The need for such care can result from a variety of circumstances, ranging from old age to sickness, accidental injury or any disability that prevents an individual from performing these tasks. Sometimes this care is provided in a nursing home, but it may surprise you to know that approximately 85% of LTC is provided at home or in assisted-living facilities.
Medicare may provide short-term coverage for stays in skilled nursing homes, but it is not intended to cover custodial or assisted-living care, nor does it cover extended home health care. As a result, the United States Government Medicare guidebook suggests that Americans should not count on Medicare as their primary source of LTC funding.
Fortunately, the tax law provides benefits to encourage individuals to purchase LTC insurance.
Tax deductions: If you purchase a qualified LTC policy, you may be able to treat the premiums as medical expenses, assuming you itemize your deductions. You may be able to claim a deduction to the extent your total medical expenses (including LTC premiums) exceed 7.5% of your adjusted gross income. There is a dollar limit, however, on the amount of the premium that can be treated as a medical expense.
Self-employed taxpayers, meanwhile, can deduct 100% of their health insurance premiums, whether or not they itemize their deductions. And for this purpose, health insurance includes qualified LTC insurance. However, the deduction for LTC insurance premiums is subject to the dollar limits mentioned above.
Caveat: In order for an LTC policy to be a "qualified" plan certain requirements must be met. For example, policy must be guaranteed renewable and the policy generally cannot provide for a cash surrender value or other funds that can be paid, assigned, borrowed or pledged as a loan. And the policy issuer must inform you that the policy is intended to be a qualified policy.
For your consideration: As LTC policies covers you for long-term care, Medicare Supplemental, AKA Medigap, fills in the gaps of what Medicare doesn't cover for extended stays -protecting Medicare-Eligible people from healthcare financial burdens. To learn more about Medigap or to apply today go to the Medigap Policy Overview Page.
Final point: There is legislation pending in Congress that would create additional benefits for purchasers of LTC insurance. Refer back for any late breaking tax developments affecting LTC policies.
Please note that this is not tax advice. Please consult a tax professional.
Read More
---
Not knowing where and when to find affordable Medicare-Eligible health insurance can be frustrating for many people. The fact that insurance information is confusing and full of industry jargon only further serves to aggravate the situation. According to the Kaiser Foundation, lack of affordable health insurance is restricting patients' ability to get the proper care and medical treatment they need. This is a problem that can be addressed, to a large degree, with proper education.
Here are some easy to understand facts and information that pertain to affordable health insurance plans. This information can help you choose the right coverage for yourself, your parents, or others that you care about.
The first step is to see if you qualify for Medicare. Medicare is intended to be used by people who are 65 years of age, or older. There are provisions that also provide Medicare health benefits to specific individuals who are younger than 65. People who suffer renal diseases or have become disabled generally who are not yet 65 can meet the qualifications for Medicare. If you are not sure if you qualify, visit www.senior65.com and start on step 1.
After you sign up for Medicare you then want to consider additional options. Although Medicare provides a moderate amount of health benefits to nearly 50 million people in the US, it was never meant to be used as a standalone health package. If this is the only health care benefits that you currently have, you most likely do not have enough coverage to take care of all your medical needs. Even using low cost health clinics that are in your community is not enough help to make up the difference.
If you are concerned that Medicare will not meet all your health care needs you will need to select one of the following: A) Medicare Advantage Plan or B) Medigap insurance.
A) Medicare Advantage Plan
With Medicare Advantage, qualified individuals can sign up for plans that often offer more health care benefits and extended coverage options. Medicare Advantage is handled through private insurance companies and provides health care services covered under Medicare Parts A and B and may offer additional services not covered under Medicare. Medicare Advantage plans are usually HMOs but some are PPOs. These plans can even include prescription coverage. Medicare Advantage plans are typically only good within a local coverage area and not all doctors accept these plans. In general Medicare Advantage plans premiums are lower than Medigap plans but copayments for certain health benefits can be much more expensive. While this is often an affordable Medicare-Eligible health insurance plan that helps you lower health care costs, it can end up costing more if you have many health insurance needs.
B) Medigap
Medigap is a popular term used for Medicare supplemental insurance. When you sign up for this type of plan, the policy will help bridge the difference (gaps) between actual health care charges and the amount of money that Medicare pays. Like Medicare Advantage, Medigap is also offered by private health insurance companies but is highly regulated. Each private company must offer the same exact benefits so it makes comparing Medigap plans very easy. Medigap plans are PPO plans and often have national networks of doctors. Medigap insurance is the best way for you cut your out-of-pocket expenses and protect you from the high cost of procedures not completely covered under Medicare. A new site, Senior65.com, was recently created to help seniors figure out and purchase Medigap insurance.
Read More
---