Connecticut Health Exchange 101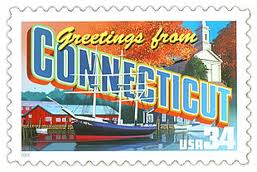 There are 3.5 Million residents in Connecticut who will be affected by the Patient Protection and Affordable Care Act (AKA ObamaCare). The following are the key points that will be implemented starting January 1, 2014:
1) Everyone in Connecticut, with few exceptions, must purchase health insurance or face a penalty. To learn about penalties and/or if you exempt call for assistance at 800-930-7956 and read the penalty overview article Affordable Care Act: Penalties for the Uninsured.
2) All persons are eligible for health coverage, regardless of preexisting conditions. To learn more about guaranteed coverage read the article ObamaCare: Guaranteed Issuance for Everyone.
3) Thousands of citizens of Connecticut will receive a federal subsidy to help with health insurance premiums. To find out if you are eligible for a federal subsidy go to the article Health Care Exchange Subsidies: Do You Qualify?
Further Questions
To learn more about ObamaCare and how it affects Connecticut or for assistance signing up please call 800.930.7956 extension 0 or contact Medicoverage: ObamaCare.