Anthem Blue Cross of California Pilots with College Health IPA for Behavioral Health Services
Anthem Blue Cross health insurance company recently contracted with the Los Angeles based behavioral health provider, College Health IPA (CHIPA). The company will offer professional behavioral health services for Anthem Blue Cross members. While currently being piloted in the greater Los Angeles area, the company hopes to expand statewide to the entire CHIPA network of 300 plus behavioral health practitioners.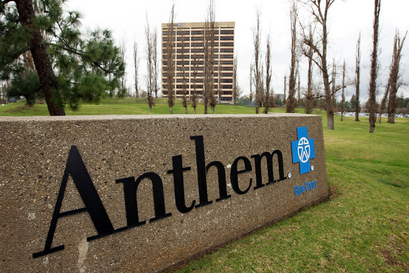 According to Anthem "This agreement is representative of the work we are doing towards payment restructuring programs on behalf of our customers. It also offers customers a reduction in behavioral health care costs." How CHIPA will save money is unclear. It looks as though CHIPA utilizes its own contracted physicians to provide inpatient professional services to somehow save money.
The following is a list of Anthem Blue Cross Network Hospitals Participating in CHIPA Pilot Program. Note: not all Hospitals are participating.
Aurora Charter Oak
Aurora Vista Del Mar
BHC Alhambra
Canyon Ridge
Cedars Sinai
Chapman Medical Center
College Costa Mesa
College Hospital Cerritos
Community Medical Center , Fresno
Cornerstone of Southern CA
Del Amo Hospital
Glendale Adventist Medical Center
Good Samaritan of Bakersfield
Hemet Valley Medical Center
Henry Mayo Newhall Memorial Hospital
Hoag Memorial Hospital
Huntington Memorial Hospital
Little Company of Mary
Loma Linda
Northridge Hospital
Redlands Community Hospital
Riverside Center for Behavioral Medicine
Mission Hospital, Laguna Hills (Formerly South Coast Medical Center)
St Joseph's Hospital of Orange County
Tarzana Treatment Center