Blue Cross Medigap Supplemental Insurance

Anthem Blue Cross Medigap
Before you purchase a Medigap policy from Blue Cross you need to know a few things:

1) Blue Cross Medigap programs, like all Medigap programs, are intended only for people who are enrolled in both Parts A and B of Medicare, and in some states only for those over 65.

2) As you know, Medicare Supplement Insurance plans (often called Medigap) are regulated, so, Blue Cross has to offer the exact same benefits as all other senior supplement insurance providers.

3) Which Medigap plans Blue Cross offer (and more importantly at what price) can vary dramatically from state-to-state.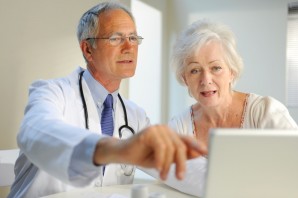 Available Blue Cross Medigap Plans
While Blue Cross is technically allowed to offer the whole alphabet of Medigap plans, most states only offer Plan A, F, G and N. To learn the exact plans, benefits offered and prices available in your state, get a quick quote below.
Blue Cross Medigap Quote in your State
Use this link to find Blue Cross medigap plans in your state. Here you will get a quote and a list of what benefits are covered under each plan in your state. If you are ready to apply for Blue Cross Medigap click on the arrow below.


For a Great Medicare Overview:

If you don't already have Medicare you may want to check out this Medicare and senior supplemental insurance website. It explains Medicare Part A and Part B (required before you can purchase Medigap),Part D prescriptions as well as Medigap.
Here is a general list of the kind of benefits offered under the Blue Cross medicare supplemental plans. Make sure you get a medigap quote to see the exact benefits.
Part A Deductible ($1316)
365 Additional Hospital Days
Skilled Nursing Facility Coinsurance
First 3 pints of a blood transfusion
Part B Annual Deductible ($147)
Part B Excess Charges at 100%
Part B Coinsurance
Home health care
Hospice
Additional Preventive Medical Care
Foreign Travel Emergency

Click here to compare Medigap plans.
This page is designed to provide you with information on supplemental medicare plans offered by Anthem Blue Cross. If you require more information about other providers' supplemental programs, call us at 800 930-7956. To get at 10 Second Medigap Quick Quote, type your zip code in the box on the top of this page for an immediate quote of top supplemental plans. No agent will contact you unless you request it by including your contact information.