Blue Cross Medigap Supplemental Insurance

Anthem Blue Cross Medigap
Before you purchase a Medigap policy from Blue Cross you need to know a few things:

1) Blue Cross Medigap programs, like all Medigap programs, are intended only for people who are enrolled in both Parts A and B of Medicare,

2) As you know, Medicare Supplement Insurance plans (often called Medigap) are regulated, so, Blue Cross has to offer the exact same benefits as all other Medicare-Eligible supplement insurance providers.

3) Which Medigap plans Blue Cross offer (and more importantly at what price) can vary dramatically from state-to-state.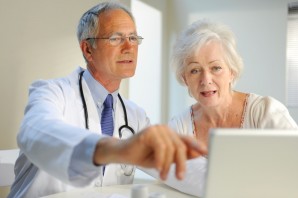 Blue Cross Medigap Quote in your State
Use this link to find Blue Cross medigap plans in your state. Here you will get a quote and a list of what benefits are covered under each plan in your state. If you are ready to apply for Blue Cross Medigap click on the arrow below.


For a Great Medicare Overview:

If you don't already have Medicare you may want to check out this Medicare insurance website. It explains Medicare Part A and Part B (required before you can purchase Medigap),Part D prescriptions as well as Medigap.
Here is a general list of the kind of benefits offered under the Blue Cross Medicare supplemental plans. Make sure you get a Medigap quote to see the exact benefits.
Part A Deductible
365 Additional Hospital Days
Skilled Nursing Facility Coinsurance
First 3 pints of a blood transfusion
Part B Annual Deductible
Part B Excess Charges at 100%
Part B Coinsurance
Home health care
Hospice
Additional Preventive Medical Care
Foreign Travel Emergency

Click here to compare Medigap plans.