PLEASE NOTE: DUE TO THE ACA (OBAMACARE) TONIK WILL NO LONGER BE AVAILABLE FOR NEW MEMBERS TO PURCHASE FOR NEW MEMBERS. CALL 800-930-7956 for Alternatives.

If you are a recent grad or a young person (it's ok if you're over 29 years old- just be under 65 and active) considering health insurance, Anthem Blue Cross Tonik may be right for you.
Quick Tonik Overview:

Name: Anthem Tonik 5000
(AKA The Thrill Seeker)
Insurance Company: Anthem Blue Cross of California

Benefits: Plan offers $15 generic prescription drugs, dental, low copays for doctor visits and an unlimited lifetime payout.
Learn more about Tonik under the Getting Started Tab.
Price: See the price range on our Plan Overview page. Your actual price will be provided after you complete the first section of the application.

Anthem Blue Cross of California TONIK plans include coverage for:
• Doctor visits
• Generic prescription drugs
• Specialists
• Traveling out of state
• Emergency room
• Surgery etc.
• Maternity
• Basic dental
• Eye exams, glasses or contacts
Please Note: Brand-name prescription drugs are not covered with this plan.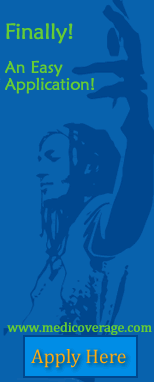 If this guy can fill out the application in 15 minutes then so can you. Over 80% of Tonik applications are approved within 3 days. Apply Here