Maryland Healthcare Exchange: Tips for Being Prepared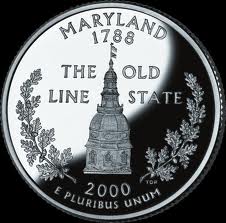 The Affordable Care Act, commonly known as ObamaCare, begins on January 1, 2014. If you are one of the 5.8 Million residents of Maryland will you be prepared for the changes? Here are the most important things to know:
Healthcare Exchange Important Things to Know for MD
• All persons residing in Maryland must purchase federally approved health insurance in the open enrollment period. If you choose to go without insurance, without federal exemption, you will charged a penalty. To read more about penalties for the uninsured please read the article Affordable Care Act: Penalties for the Uninsured.
• There is an initial 6 month open enrollment period without penalties from October 1, 2013 to March 31, 2014. After the first year, the open enrollment period is 3 months. Contact 800-930-7956 extension 0 for assistance signing up.
• All Maryland residents are eligible for healthcare, regardless of a preexisting condition. To learn more about this read the article ObamaCare: Guaranteed Issuance for Everyone.
• Federal subsidies are available for those who earn up to 400% over the federal poverty line, this figure will cover, but are not be limited to, 87% of the currently non-elderly uninsured residents of Maryland. To learn more about subsidies and find out if you qualify for one read the article Health Care Exchange Subsidies: Do You Qualify?
Next Steps
To learn more about the impact of ObamaCare on Maryland please call 800-930-7956 the number above or contact Medicoverage: ObamaCare MD.