Valley Health Plan to Supply CA with New Exchange Plans
Valley Health Plan will offer new "metal" California Healthcare Exchange plans beginning January 2014. They were selected among 13 providers by Covered California to offer Exchange plans. Valley Health Plan (VHP), licensed in 1985, a county-owned Commercial Health Plan, is a health plan option for individuals living or working, and small businesses located, within Santa Clara County.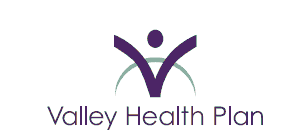 "We want to improve the health and well-being of our neighbors by expanding access to healthcare, which is why Western Health Advantage is so very proud and pleased to partner with Covered California to achieve their mission of assuring access to high-quality health coverage for individuals in California," stated a WHA spokesperson.
Region
Region 7: Santa Clara
Network
Hospitals: 4
Physicians: 993
Further Questions:
If you want to learn more about Healthcare Exchange plans in your region call 800-930-7956 or contact Medicoverage.