Anthem Blue Cross of California Will Provide Exchange Plans
Anthem Blue Cross of California, the largest provider in California, has been selected among 13 providers to offer coverage with the new Healthcare Exchange beginning January 2014. Anthem Blue Cross has partnered with a range of providers including AltaMed, a health system with a long history of delivering quality care to under served Southern California communities; the University of California Health, whose academic medical centers provide cutting-edge specialized care along with research and education; and an extensive network of Accountable Care Organizations to help Anthem Blue Cross join the Exchange in improving the health of all Californians by assuring access to affordable and high quality care.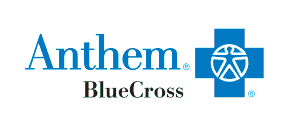 "We realize our state's health system will change over the next few years, and Anthem is committed to working with Covered California to improve health care quality, lower costs and reduce health disparities," statement by Anthem Blue Cross of California.
Region
All
Network
Hospitals: 300
Physicians: 30,000
Further Questions:
If you want to learn more about Healthcare Exchange plans in your region call 800-930-7956 or contact Medicoverage.