If you are a recent grad or a young person (it's ok if you're over 29 years old- just be under 65 and active) considering health insurance, Anthem Blue Cross and Blue Shield Tonik may be right for you.
Quick Tonik Overview:

Name: Anthem Tonik 5000
(AKA The Thrill Seeker)
Insurance Company: Anthem Blue Cross Blue Shield of Colorado
Benefits: Plan offers $15 generic prescription drugs, dental, low copays for doctor visits and an unlimited lifetime payout.
Learn more about Tonik under the Getting Started Tab.
Price: Get a quick quote on the Tonik application page. Your actual price will be provided after you complete the first section of the application.
Anthem TONIK plans include coverage for:
• Doctor visits
• Generic prescription drugs
• Specialists
• Traveling out of state
• Emergency room
• Surgery etc.
• Ambulance
• Basic dental
• Eye exams, glasses or contacts
What's not covered: Maternity and Brand Name Prescription Drugs.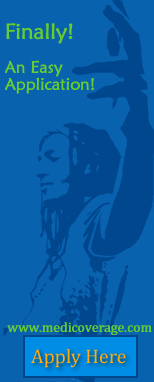 If this guy can fill out the application in 15 minutes then so can you. Over 80% of all Tonik applications are approved in less than 3 days.. Apply for Tonik
The application requires the latest version of flash.
Download it here: