Available Medigap Plans
There are currently many Medigap plans available for sale and these are named for the letters of the alphabet "A" through "N." Click on the PDF link below to see a table summarizing these standardized and Federally approved Medigap plans, which are available for purchase.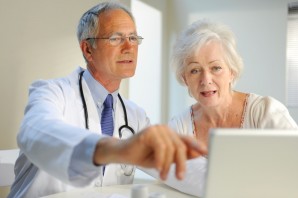 Current Medigap Plans Summary Table
Not all Medigap policies may be available in your state, but when you enter your zip code into our quote engine, plans that are not available in your area will automatically be filtered out.

NOTE: In Massachusetts, Minnesota and Wisconsin, Medigap plans are standardized in a different way, so the plans outlined on these tables do not apply to you. In order to get information on plans in your state, call the appropriate number listed below:

Massachusetts: 1-800-243-4636
Minnesota: 1-800-333-2433
Wisconsin: 1-800-242-1060
Which Plan Should I Select?
Now it's time for you to learn the best way to find the Medigap plan that's right for you. Visit our How to Select a Medigap Plan page to learn how. You can also visit our new site www.senior65.com that clearly shows what Medigap benefits go with each plan.
Or if you'd prefer, you can move right into getting some quotes by visiting our senior quote engine.